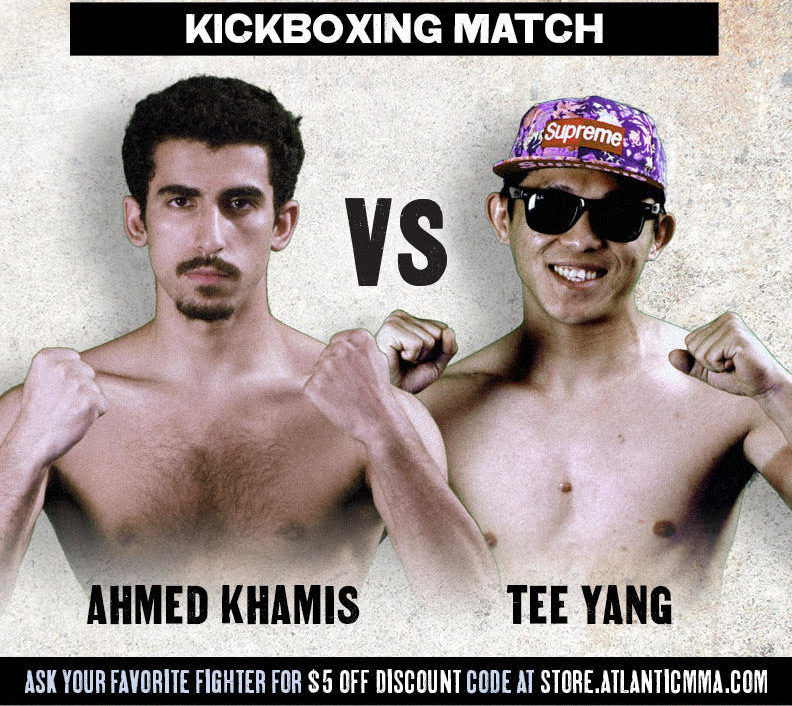 Taking on his kickboxing debut with a handful of MMA experience (and a 2-3 amateur record) already under his belt, Ahmed Khamis showed crisp hands in his bout against the ever-game Tee Yang.
Yang put the pressure on Khamis, especially in the later rounds, as he found his range and started whittling away at Khamis with low kicks and punch combos. But Khamis kept his boxing sharp and landed heavy counters throughout the contest.
At the end of three rounds, the judges gave Khamis the nod, moving him to 1-0 in kickboxing, while Yang slips to 0-4.