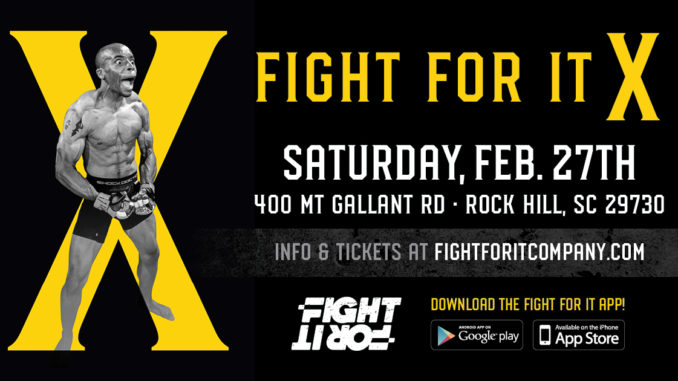 Fight for It returns on February 27th with FFIX in Rock Hill, SC.  The night is slated to feature MMA, Kickboxing, and Combat Jiu-Jitsu.
Tickets are on sale now in the fightforitcompany.com store.
Download the new Fight for It App on iPhone or Android now for news, video, and daily fantasy for the 4 major combat sports!