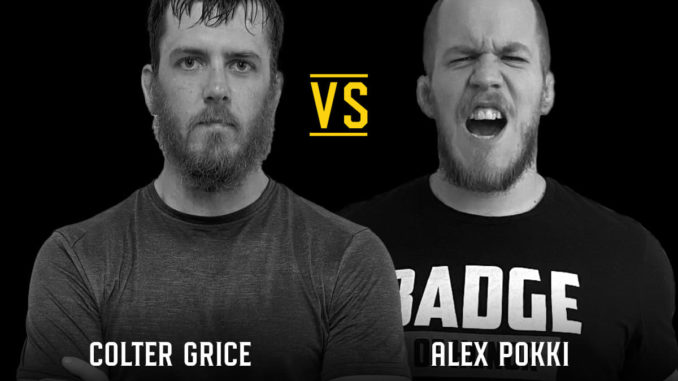 Alex Pokki and Colter Grice are ready to throw strikes on the ground as they battle it out in Combat BJJ.

Pokki is no stranger to the grappling game. The Elevate MMA blue belt has earned his rank from prominent black belt Cody Maltais and brings a strong wrestling background to the table, as well. Pokki has competed in multiple BJJ super fights, including for the Fight For It promotion, and is looking to bring something new to the table.

Grice has also earned the rank of BJJ blue belt — at Atlantic MMA in Hickory, NC. With his training focus on building a well-rounded Mixed Martial Arts game, he should easily be able to incorporate his striking into his submission attacks.

Both athletes have similar rap sheets in their skillsets and both train at academies that provide both standup and ground game and have produced an array of amateur and professional fighters from each gym. But, because Grice has a bit more standup experience, it should help him incorporate the strikes allowed by the Combat BJJ rule set, and give him the edge in this bout.
---
Be sure to download the Fight For It app on on The App Store or Google Play to pick your fantasy winners at Fight For It X. The pool is free to play and will award the top three scorers with Fight for It merchandise prize packs.