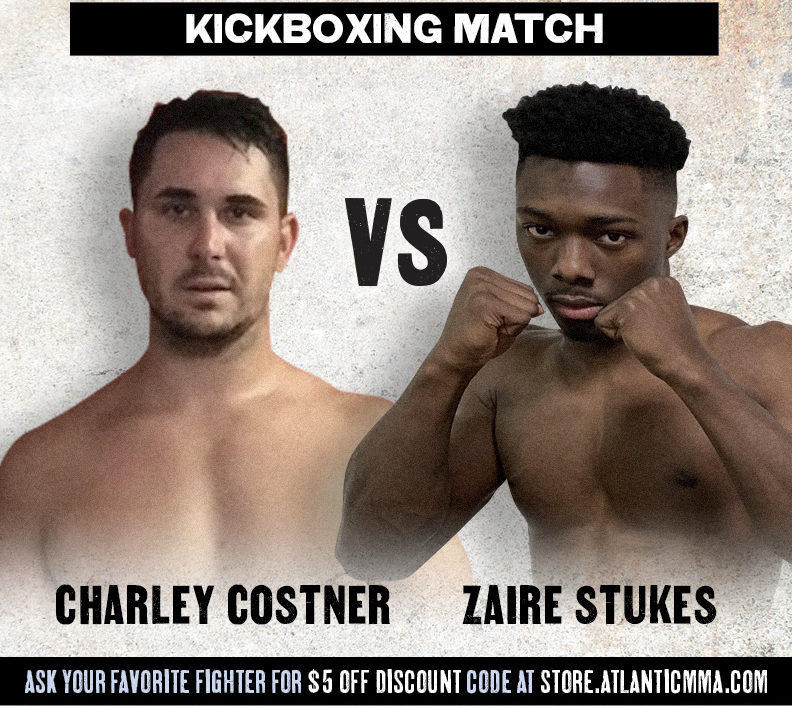 Zaire Stukes is riding high after a decisive decision victory over Michael Delozier in his debut bout at Lightning Strikes IX in June. Given he's only been training seriously since March, after time away from the sport, he ought to be feeling good. "I'm looking forward to becoming a household name someday," the promising new fighter offers.
But Charley Costner, another promising upstart, stands in the way of those goals — at least for now.
Fighting out of SAGA Combat Systems under kickboxing coach George White and boxing coach Josh Nichols, Costner has spent the last year turning his hobby into a serious pursuit, with his sights set on MMA competition in the near future. According to White, the debuting Costner arrives ready for war. "He loves to brawl and likes to stand in the pocket and exchange," White says. "He hopes most of all that it's an exciting fight that allows him to show off his counter punching."
The two will clash Sept. 14 at Fight For It VIII. Tickets are available now at store.atlanticmma.com.