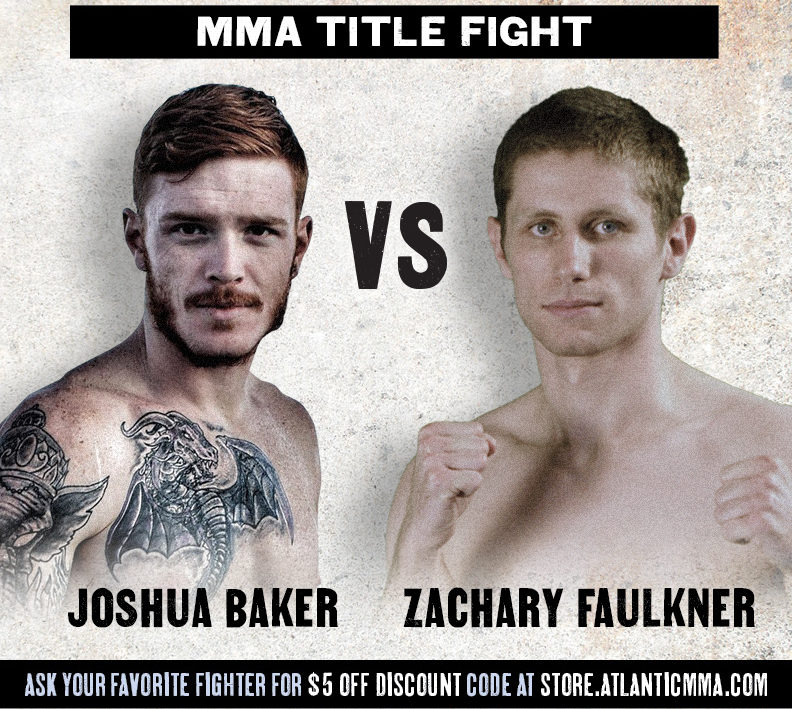 Since making his debut earlier this year, Serra Jiu-Jitsu fighter Josh Baker has looked like a man on a submission mission, taking out both his opponents in MMA thus far via choke and looking dominant on the way there. His performance at Rumble on the River against Fight For It veteran Peter McMillian impressed our matchmakers so much he found himself signing a bout agreement for a title fight at Fight For It VIII not long after.
Taking on "The Gingerbread Man" is returning Fight For It competitor Zach Faulkner who's coming hot off a submission win of his own versus the explosive and dangerous Kendall Morris. Faulkner is a product of the TFTC Academy and can often be found with UFC veteran Marcus Paul Davis cornering him. Faulkner moved to 3-0 with his win over Morris, giving himself two of his own finishes by chokes to match Baker's submission record.
With two talented grapplers like this, if one had to guess, this match will inevitably end up on the ground. However, both of these fighters have surprising stand up games that could drastically affect how we end up there. Faulkner in particular has a sneaky overhand right, and a tough chin to match. A big factor for Josh Baker in the striking realm will be his height advantage. He is the tallest opponent Zach Faulkner has faced at a staggering 6'3. That is a giant at welterweight, and if he's bringing a solid jab to the table, he'll have no trouble keeping Faulkner out at range.
The two submission technicians face off in just under two weeks at Fight For It VIII. Tickets are available at store.atlanticmma.com.