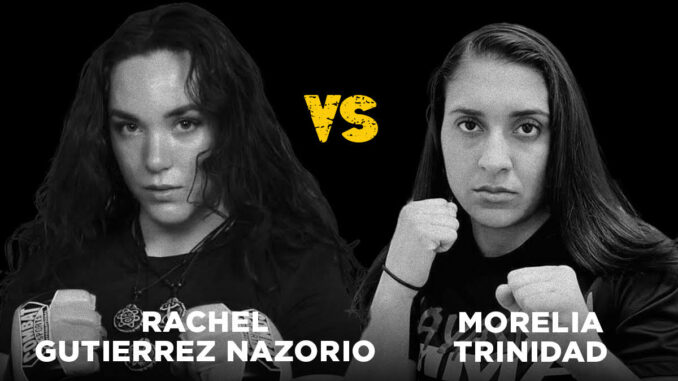 On paper, the bout between 0-0 Rachel Gutierrez Nazorio and 0-0 Morelia Trinidad is almost impossible to predict. Gutierrez Nazorio stands only one inch taller than Trinidad. Both come from esteemed teams in the combat sports world: Gutierrez Nazorio from Fight Factory and Trinidad from Hayastan MMA.
Betting against either fighter seems risky, given the pedigree of their training. What is certain is that in stepping into the cage, both fighters will put to the test their skills, their resilience, and their ability to adapt. They'll also be entering into a growing pool of strong competition in the ranks of Women's MMA in the Carolinas, which promises further tests and triumphs for both Gutierrez Nazorio and Trinidad.
Tune into Fight For It XIV to watch these rising contenders make their first marks on the WMMA ranks.
---
Combat sports action returns to the Downtown Spartanburg Marriott in Spartanburg, SC when Fight For It XIV kicks off on Saturday, February 18. Catch every bout live in-person, or via pay-per-view, with tickets available now at fightforitcompany.com.
And be sure to download the Fight For It app on on The App Store or Google Play to pick your fantasy winners at Fight For It XIV. The pool is free to play and will award the top three scorers with their share of a $500 cash prize.