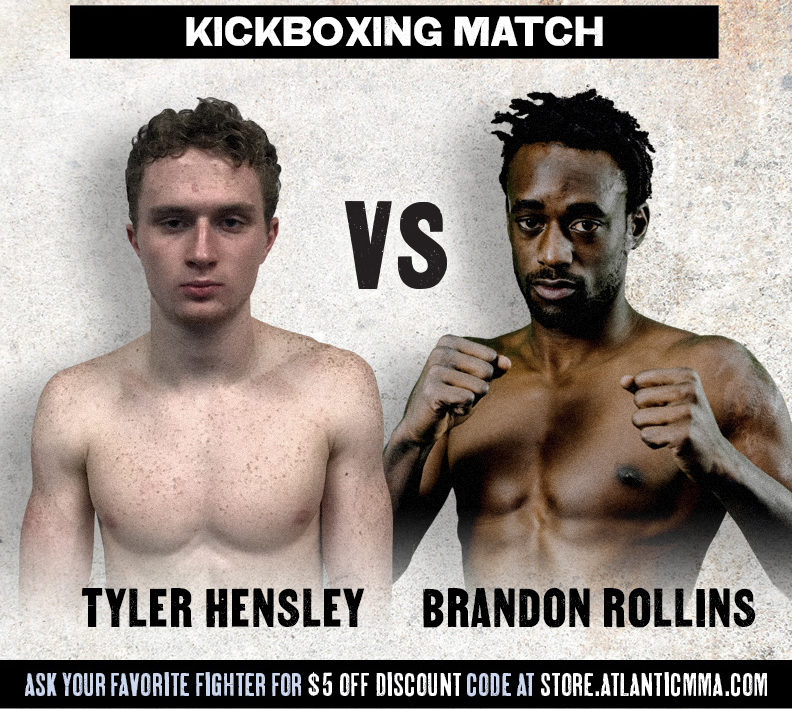 Tyler Hensley made a big impression with his appearance at Fight For It II, in May of 2018. There, Hensley made short work of his opponent, Matthew McPherson, ending the fight with a first-round KO. Riding that confidence, Hensley made his MMA debut in September of last year at Warrior FC 140, but lost the judges' decision. At Fight For It VIII, Hensley returns to the ring looking for another decisive victory.
But he'll face a tough opponent in Brandon Rollins. After losing his own kickboxing debut, Rollins came back with an entry into MMA that ended with a knockout victory over Keshon Robinson in the second round of their bout at Next Level Fight Club 8. Following that win, Rollins battled John Williams to a decisive kickboxing win at Fight For It IV late last year.
When Hensley and Rollins clash in a kickboxing match at Fight For It VIII, these MMA-tested strikers will both be looking to showcase sharpened their sharpened skills. But for Hensley, it's a chance to get back into the win column; for Rollins, a continuation of a cross-discipline win-streak.
This is definitely not a bout to ignore. We expect explosive action from both men. Tickets are available now at store.atlanticmma.com.