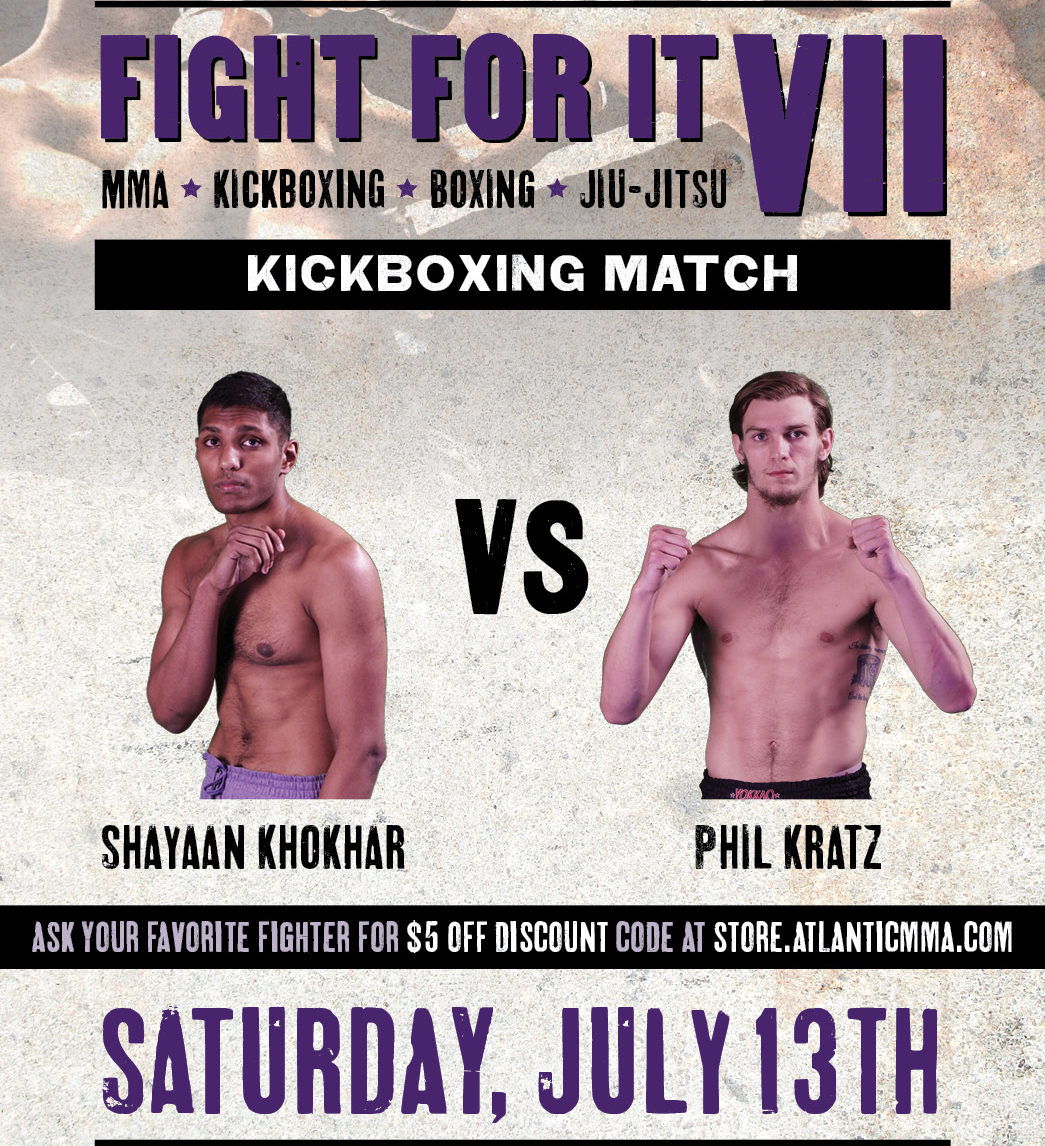 "Super" Shayaan Khokhar has been a man on a mission since his kickboxing debut in early 2018. In a busy 2019, Khokhar has seen action in May at Fight for It VI, again in June at Lightning Strikes, and now taking another fight against the very capable Phil Kratz–making that three walks to the ring in as many months.
Phil Kratz is coming off of a stellar performance against Dillion Cole at Fight for It VI. Kratz executed a disciplined game-plan to earn 3 points towards the 2019 Fight for It Grand Prix.
Both of these young fighters train out of highly respected gyms in the grappling world. Khokhar fights out of Cody Maltais' Elevate MMA Academy and Kratz represents Johnny Buck's Rogue Combat Club. However, both camps have very underappreciated striking games that I feel has flown under the radar for many fans following this year's Grand Prix.
Buck's Combat Club has produced some great kickboxers and Muay Thai fighters including not only Kratz, but also Alex Tyler who's now 3-0 in Thai fights since moving to Thailand. Elevate's results speak for themselves, seemingly producing more and more amateur fighters for their team at every event.
Kratz is a long and tall fighter and his style very much utilizes those tools to their maximum advantage. Khokhar fights with just as much precision. Only one way to see see this interesting match-up play out and that's by attending Fight For It VII July 13th!
Buy your tickets to Fight for It VII at store.atlanticmma.com