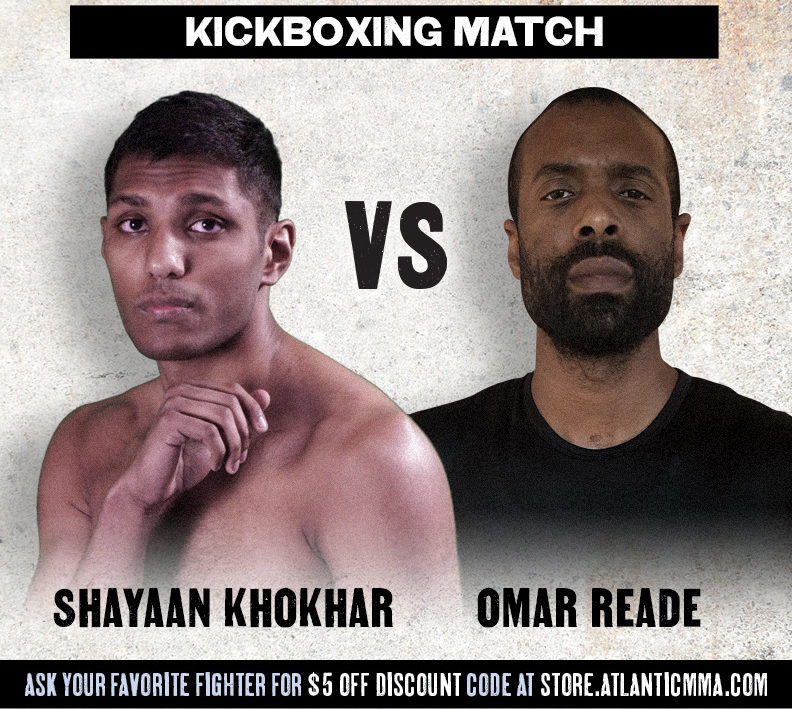 Shayaan Khokhar put up a tough fight against Phil Kratz at Fight For It VII, but the judges' favor went to Kratz. So, despite slipping to 2-3, the undeterred Khokhar went back to work. Immediately, he started putting effort to improve his strength and conditioning as he waited for the next opportunity.
When Fight For It called again, with a short-notice bout with the more experienced fighter Omar Reade at Fight For It VIII, Khokhar was eager for the opportunity to build on the lessons learned from his five previous contests. "I'm definitely planning on showing a slightly different skill set than previously shown," he says.
But he'll have to deal with the veteran experience of Omar Reade. An MMA and kickboxing competitor with years on the amateur circuit, Reade will be just as hungry for a win after a loss to the newly-minted MMA pro Trukon Carson at Lightning Strikes VIII in February.
It's a battle of the eager upstart still adding new tricks to his arsenal versus the seasoned fighter showcasing the lessons of experience in the ring. Whichever way the fight tilts, it's bound to be a back and forth scrap. Tickets for Fight For It VIII are on sale at store.atlanticmma.com.