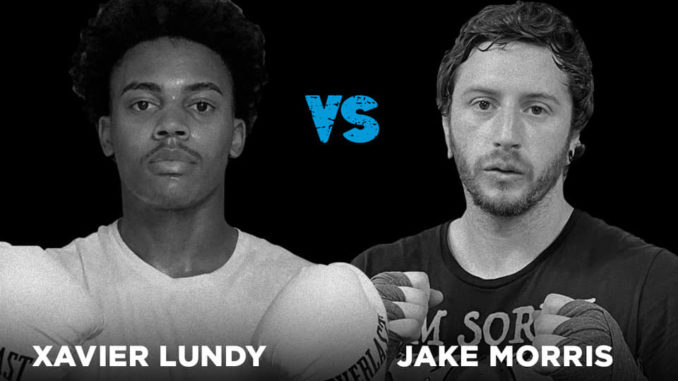 Instead of the originally slated opponent, Antonio Walker, Xavier Lundy will instead make his MMA debut against last-minute replacement Jacob Morris, representing Body Shot Combat.
Previously, I predicted Lundy winning easily over Walker, but we need to take a close look at this new scenario. Body Shot is a serious and legit MMA team that will fight just about anywhere. Southern Scrap Nation's Lundy is going to be forced to fight in the trenches for a while in order to find his combat comfort zone.  
I believe Lundy's best chance is in the grappling range. Lundy's kickboxing tournament experience has relied on speed and points, while Body Shot fighters have a tendency to do exactly as the name implies — work the body with power, and take the head with ease.
In the striking range, the advantage will go to Morris. But if Lundy can get the fight to the ground he will have the edge. The clinch will be the deciding factor in this fight. Whoever can manage the fight and hurt his opponent first will be the one who decides where the fight is played out. This is a coin flip of a fight, but based on the activity and toughness of Body Shot Combat, I like Morris to win by split decision.
---
Fight For It XIII goes down Saturday, April 9 at the Downtown Spartanburg Marriott in Spartanburg, SC. Purchase your tickets now at fightforitcompany.com.
Be sure to download the Fight For It app on on The App Store or Google Play to pick your fantasy winners at Fight For It XI. The pool is free to play and will award the top three scorers with their share of a $500 cash prize.