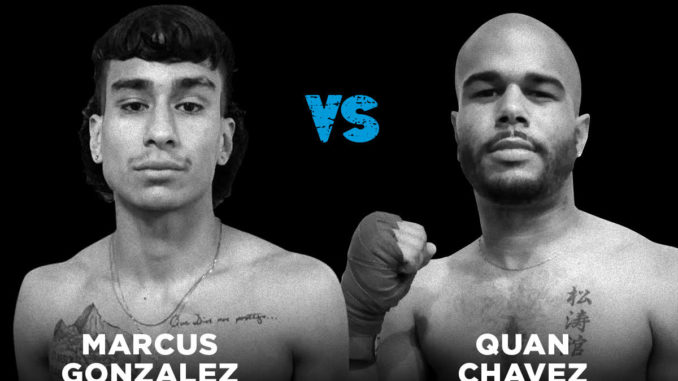 Quan Chavez says his camp has been transformative, strenuous, and fun. He says his coaches, Mike Bentley and Johnny Watkins, as well as his teammates at Saeng Jeon Do have gone above and beyond to help him become a better athlete and person in advance of this kickboxing contest. He looks forward to sharing the cage with a tough opponent, and hopes to use this platform to inspire others to get involved with martial arts. 
But if Chavez wants to emerge victorious, he'll have to make it through Marcus Gonzales. Coming out ofTeam ROC Harrisburg, under the leadership of the more than capable head Coach "Snake" Haire, Gonzalez has the pedigree of a well-established team and coaching staff at his back. Remember, this is the camp that spawned UFC fighters like Jordan Rinaldi and Rodney Wallace. The question is, will the mantle be too much for the young fighter.  
Saeng Jeon Do athletes have fought against high-performance teams before and prevailed. SJD practitioners translate their art as the "Way of Survival," this bout poses the challenge: Who will be the last man standing? SJD has beaten them before; I'm expecting them to beat them again. I have it Chavez, by KO in round three.
---
Fight For It XIII goes down Saturday, April 9 at the Downtown Spartanburg Marriott in Spartanburg, SC. Purchase your tickets now at fightforitcompany.com.
Be sure to download the Fight For It app on on The App Store or Google Play to pick your fantasy winners at Fight For It XI. The pool is free to play and will award the top three scorers with their share of a $500 cash prize.