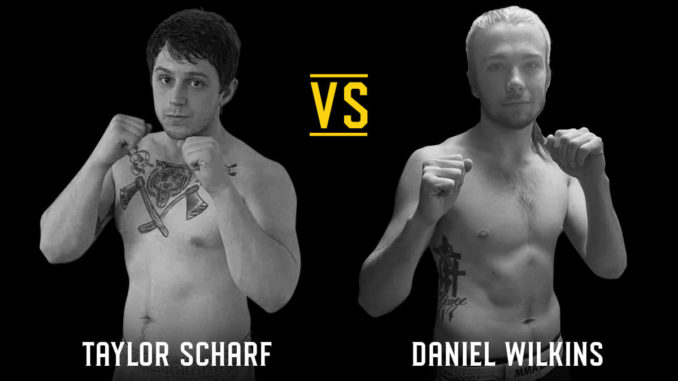 The bout between Taylor Scharf and Daniel Wilkins is a throwback to the early days of MMA when it was about the art, style, and gym you came to represent. Who doesn't get nostalgic goose bumps for such a fight?
Training out of the Fight Factory, look for Scharf to come out with a classic blend of boxing, Muay Thai, wrestling and Brazilian jiu-jitsu. Wilkins, who trains out of SAGA Systems, promises a comparatively unorthodox approach, combining judo, karate, kickboxing and jiu-jitsu.
We expect Scharf to be fast and fluid, while Wilkins plays the role of the grinder — strategic and methodical. Over three rounds, though, Scharf should have more than enough skill to counter Wilkins and inflict his own damage throughout the fight. Expect to see Fight Factory hoist their teammate onto their shoulders in celebration. 
---
Be sure to download the Fight For It app on on The App Store or Google Play to pick your fantasy winners at Fight For It X. The pool is free to play and will award the top three scorers with Fight for It merchandise prize packs.