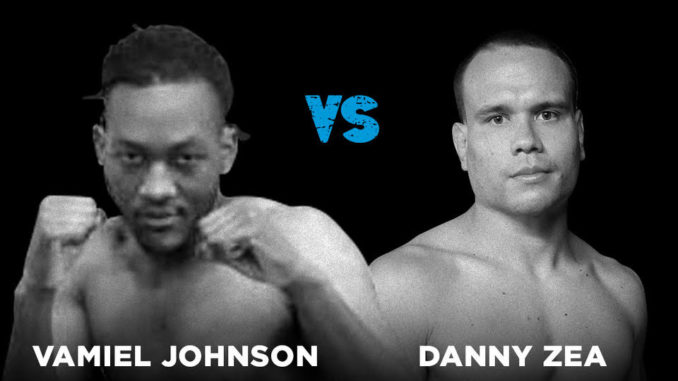 In October, at Fight For It XI, Gym-O's Danny Zea proved himself a burgeoning fighter in the Carolinas' combat sports world. It was only his second appearance in the kickboxing arena when he faced Jacques Gornail, a Muay Thai specialist with four-times the striking experience in sanctioned bouts. Zea fought the Immortales-trained Gornail to a draw in a clear fight of the night contender. Zea displayed tenacity and aggression, which kept him in the contest till the final bell, trailing just behind the now Thailand-bound Gornail. Late in the fight, a point deduction was called for Gornail, resulting in both fighters having their hand raised. While not a loss, no fighter wants to walk away without another notch in their win column.
Zea will no doubt be looking to wash that taste out of his mouth when he takes on Vamiel Johnson out of the Matrix MMA camp from the Triad region of North Carolina. "Mio" makes his sanctioned debut at this weekend's event but has an extensive training history and some experience in boxing. Teammate Johnathan "Butterfly" Freeman describes Johnson as "a really good striker" and a "powerful kicker," despite his boxing heavy background.
Look for the aggressive Zea to push the debuting fighter early and swarm him. But, if Johnson is still standing when the storm finally clears, we might just have a fight on our hands.
---
Fight For It XIII goes down Saturday, April 9 at the Downtown Spartanburg Marriott in Spartanburg, SC. Purchase your tickets now at fightforitcompany.com.
Be sure to download the Fight For It app on on The App Store or Google Play to pick your fantasy winners at Fight For It XI. The pool is free to play and will award the top three scorers with their share of a $500 cash prize.