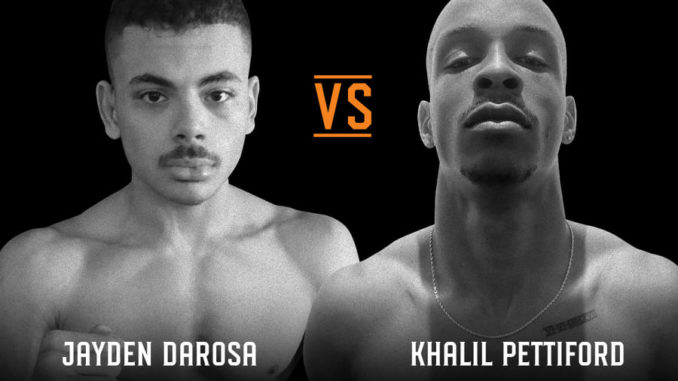 Experience is always an advantage early in a fighter's career. So even though Jayden DaRosa's debut bout ended in a loss, he'll have gained invaluable insight from that experience as he faces debuting fighter Kahlil Pettiford.
DaRosa's camp at Gym-O is an increasingly productive crew of fighters, with reliably strong talent. That backing should give DaRosa another bit of confidence as he enters the ring.
But Kahlil Pettiford should feel confident as well. Coming out of Elevate MMA — another strong camp with that regularly produces strong competitors — he'll stand a full three inches taller than his opponent. In the outfight, that could make a big difference. He'll need to control his nerves and keep DaRosa at bay until he can find a comfortable range. If that happens, though, DaRosa will need to summon every bit of his prior experience to push inside and reclaim the fight.
---
Fight For It XI takes place on Oct. 23 in Gaffney, S.C. Purchase your tickets now at fightforitcompany.com.
Be sure to download the Fight For It app on on The App Store or Google Play to pick your fantasy winners at Fight For It XI. The pool is free to play and will award the top three scorers with their share of a $500 cash prize.