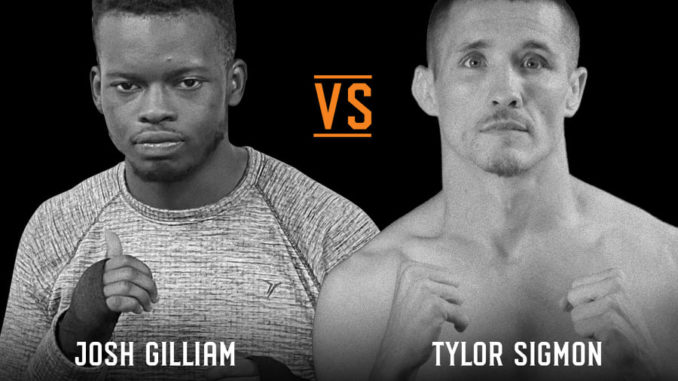 Both Tylor Sigmon and Josh Gilliam have faced opponents of similar height. Both have faced good wrestlers. Both men fight for the finish and both men scramble well when they are in trouble. So, how does the 5-1 Sigmon defeat the 3-0 Gilliam? Or vice versa?
Whoever wins this bout will need to go deep. They will need to search inside themselves to find that inner champion they've told everyone about since starting this journey. This is a battle of emotional athleticism. It's a five-round championship bout for the Fight For It Lightweight strap, and would be a first-time championship for either man.
The winner will seek to stand and bang. Whoever shoots first loses. It could go one round or all five, but once it starts the fans won't mind if it goes all night long. After all the blows, throws and oooh's from the crowd, the new Fight For It 155-lbs. champion will be Tylor Sigmon.
---
Fight For It XI takes place on Oct. 23 in Gaffney, S.C. Purchase your tickets now at fightforitcompany.com.
Be sure to download the Fight For It app on on The App Store or Google Play to pick your fantasy winners at Fight For It XI. The pool is free to play and will award top scorers with their share of a $500 cash prize.