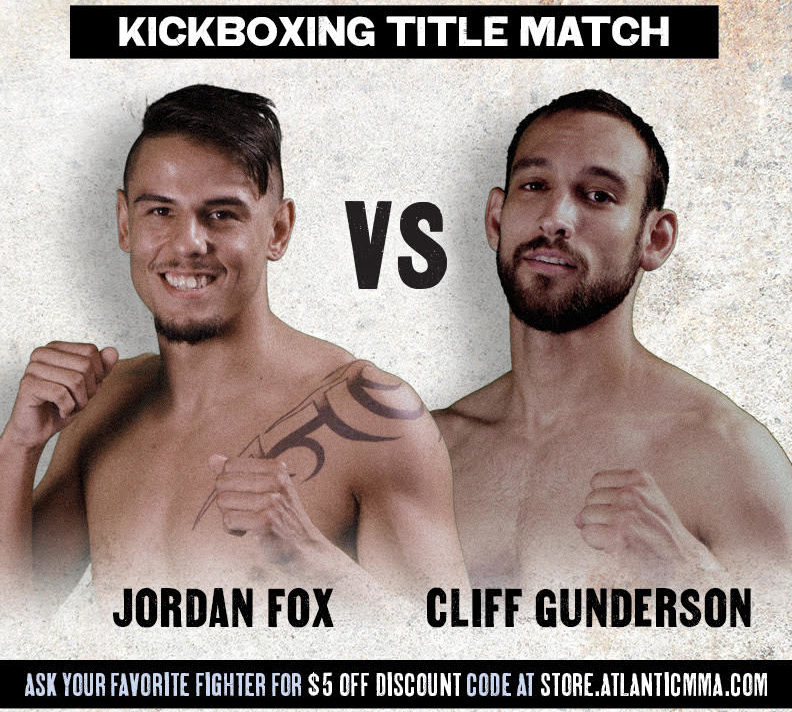 Jordan Fox and Cliff Gunderson have met before. At Fight For It VI, Fox and Gunderson brawled for five action-packed rounds. But, after a point was taken from Gunderson for an illegal elbow strike, the battle ended in a stalemate. Neither man went home with the belt.
Talk of a rematch started before the ring had been vacated. On Sept. 14, both men will be looking for vindication — and the 145-pond strap.
"I'm just looking forward to getting my belt," Fox said leading up to the fight. "Seems like a few people think Cliff already has it in the bag but I believe the same was thought the first go-around."
Indeed, when the two met for the first time, the longer striker Gunderson landed significant kicks at range and landed heavy knees in the clinch. There was plenty on display to favor a victory from Gunderson. But Fox never backed down, landing hard punches of his own and constantly pressuring forward. However it ended, it was bound to be a close call.
When Fox and Gunderson go at it again on Sept. 14, expect more of the same mix of hard shots and heart that made the first fight so exciting to watch. "Looking forward to a good fight that's for sure," Fox says.
Tickets for Fight For It VIII are available now at store.atlanticmma.com.