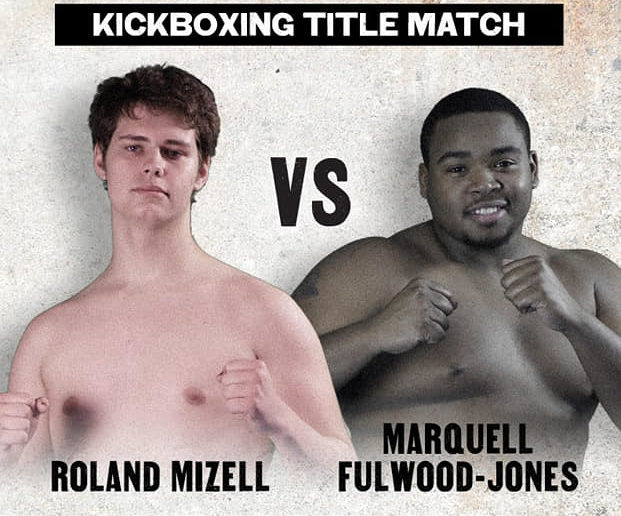 Though neither man's a stranger to Fight For It events, the heavyweight title bout between Roland Mizell and Marquell Fulwood-Jones is a welcome surprise all the same.
In Mizell's last appearance at Fight For It VI, the 210-lbs. heavyweight earned his title with a decisive win over Deyshaun Robinson, which saw Mizell scoring two knockdowns in the fifth round, securing his victory and the belt.
But Fulwood-Jones, despite his pure boxing experience, has spent his outings at Fight For It battling in the cage rather than the ring. His latest outing, against Mizell's Elevate MMA Academy teammate Kevin Satterfield, at Fight For It VII gave Fulwood Jones an opportunity to display his explosive striking power as he kept his opponent on the defensive until Satterfield snatched away the victory with a sneaky kneebar.
Entering the ring for a shot at Mizell's kickboxing title, the Atlantic MMA-trained Fulwood-Jones will likely look to his sharp and powerful boxing to carry him to victory.
But Mizell, though he'll suffer a significant weight disadvantage, ought to counter that with a longer reach and more experience within the ruleset. Mizell's crisp combinations and well-rounded skillset may just be enough to keep Fulwood-Jones at the end of his range, and avoid the heavy shots the MMA brawler is known for.
Fight For It IX takes place November 23 at Select Sportsplex in Hickory, N.C. Tickets are available online at store.atlanticmma.com.