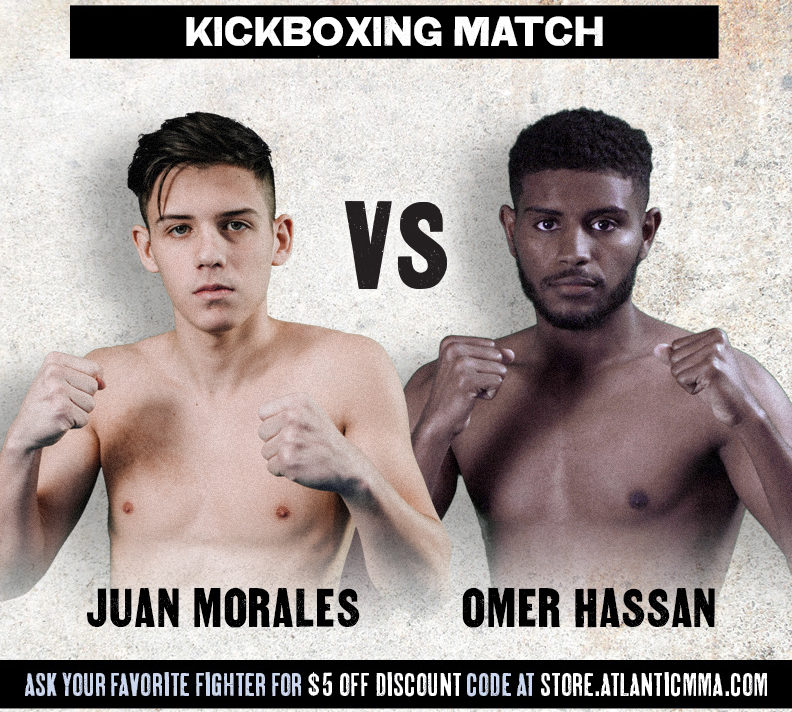 Juan Morales, Jr. walks into the Fight For It ring with the confidence of a decision win over Tee Yang at Fight For It VII, owing to his crisp combos and bullying clinch work. The Cor Fitness & MMA warrior will be looking to ride that momentum to another win and 3 more Grand Prix points on Sept. 14 against Omer Hassan.
But even though Hassan lost the judges' decision in his Fight For It VII bout against Jordan Fox, he shouldn't be counted out. The Sudanese ex-soccer player lit Fox up with thudding low kicks, and displayed a poise in the ring that shows ringcraft beyond his one year of training at Coble & Harris Muay Thai. With a 2-2 record going into this match, Hassan will be looking to tilt back into the win column, and take the wind out of Morales' sails.
Or, as Hassan puts it: "My prediction for the fight is a knockout."
Tickets for Fight For It VIII are available at store.atlanticmma.com.