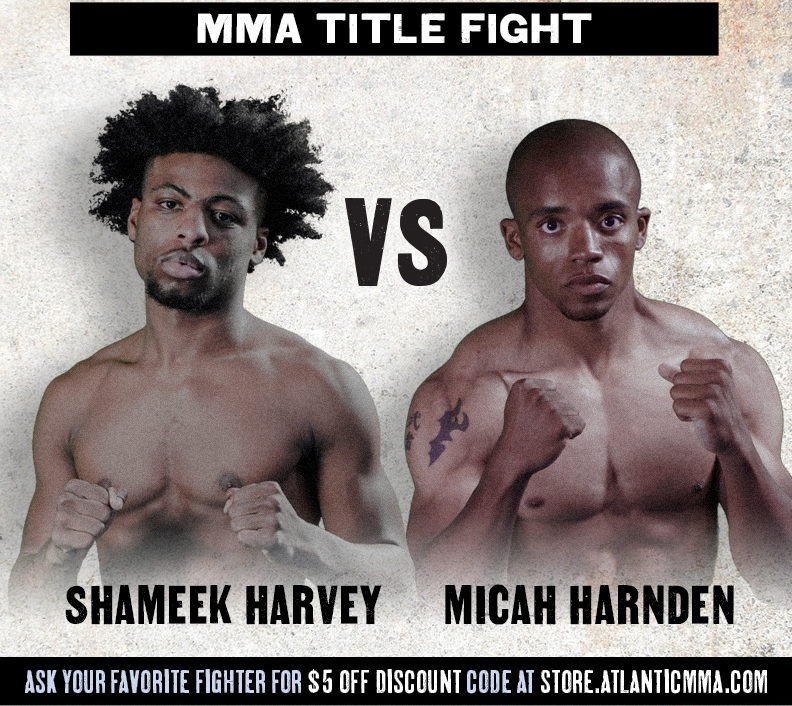 Two of Fight For It's most dangerous men will square off Sept. 14, and they'll be doing it for the promotion's amateur bantamweight championship. 
Shameek Harvey enters the contest undefeated at 3-0. The Hayastan MMA standout is coming off of an impressive and dominant performance against Dylan Williams at Fight For It VII. There, he showcasing an all-around style with a focus on wrestling and grappling technique. He will undoubtedly need to utilize that broad skillset when he takes on Micah Harnden.
One of Fight For It's most efficient finishers, the defending champion Harnden has been on a streak. After a debut loss in 2015, he won his last five fights straight — all by stoppage. Harnden has shown, time and time again, an ability to quickly end the fight by taking his opponents into the deep waters of the grappling world early and applying constant positional and striking pressure until the opportunity to sink one of his trademark chokes appears. 
We know Shameek Harvey has what it takes to swim in shark infested waters, but to survive the more experienced Harnden's heavy pressure and come out on top, he'll need to be prepared for what's sure to be a war.
Also worth noting is the progress both these athletes have made in the 2019 Fight For It Grand Prix. Micah Harnden leads the Grand Prix field, across divisions, with a total of 15 points. Shameek Harvey sits comfortably in second place overall with 10 points. Not only could Shameek potentially usurp the current leader as well as gaining the belt, the highest point holders in each weight class will be given title shots at the year-end show, meaning that no matter who wins the upcoming bout on the 14th, either one of these men could jump right back in there for a rematch later this year.  
Tickets for Fight For It VIII are available at store.atlanticmma.com.