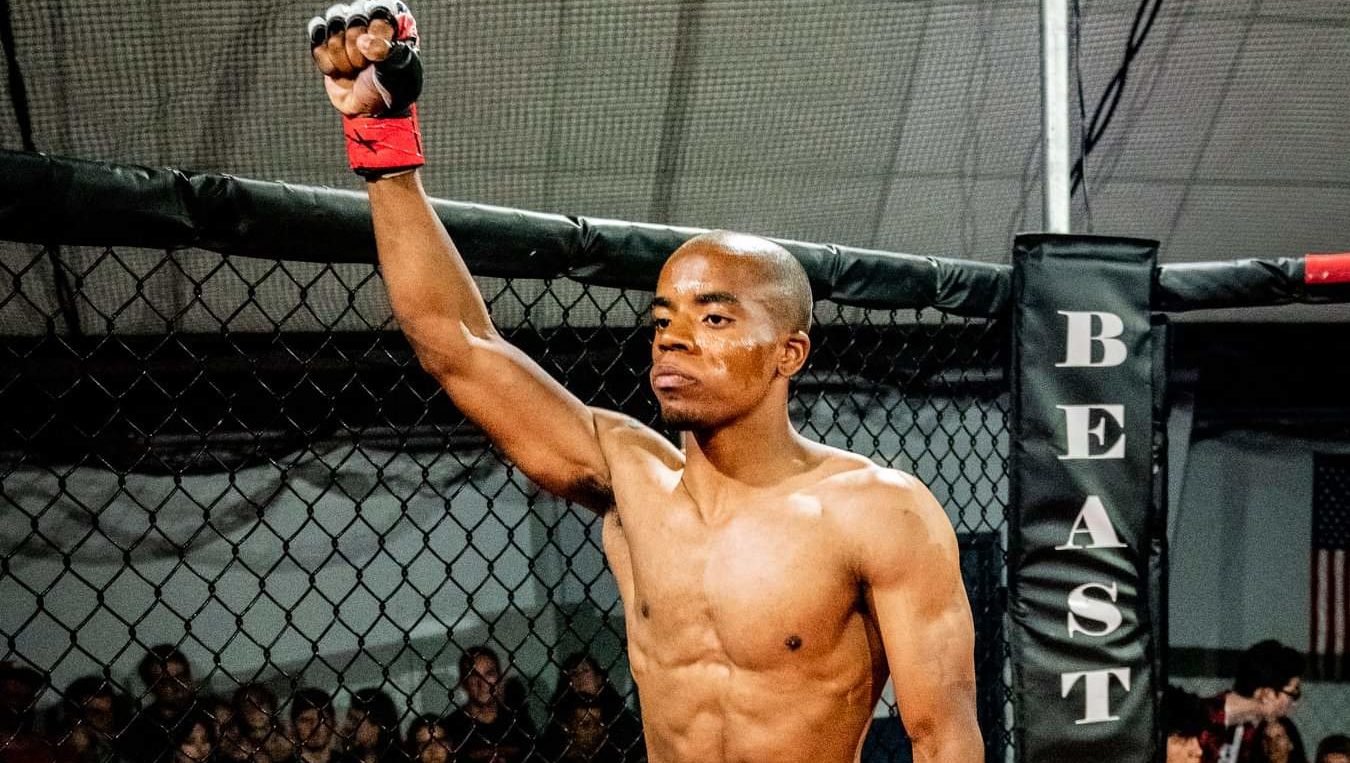 Micah Harnden, the 6-1 bantamweight fighting out of Gym-O, is the 2019 Fight For It Grand Prix winner. The Fight For It 135 lbs. champion successfully defended his title against Shameek Harvey at Fight For It VIII, securing his dominant points lead across divisions, and earning the Grand Prix title along with his belt.
"Micah's resolve to compete embodied exactly what our Fight for It Grand Prix was all about," said Jonathan Stamey, Founder and Managing Partner at Fight For It & Company. "We're proud to announce him as the 2019 Bantamweight Season Champion and look forward to him representing our brand in 2020."
Harvey, who came in second in overall Grand Prix points, was unavailable for a rematch at Fight For It IX due to a bout scheduled in Ohio, so Harnden will receive his Grand Prix award in a walk-on ceremony on Saturday, Nov. 23 during the Fight For It IX main card.
For Harnden, 2019 was a year full of highlights. He scored three consecutive submission victories this year to secure the division's top spot. At Fight For It VII, he bested Collin Godbout in the fourth round, after earning first-round submissions over Ahmed Khamis at Fight For It VI and Zane Starratt at Fight For It V.
With his Grand Prix win, Harnden becomes the sole athlete to earn a sponsorship from Fight For It & Company for 2020, and begins the next Grand Prix season as the defending bantamweight champ.