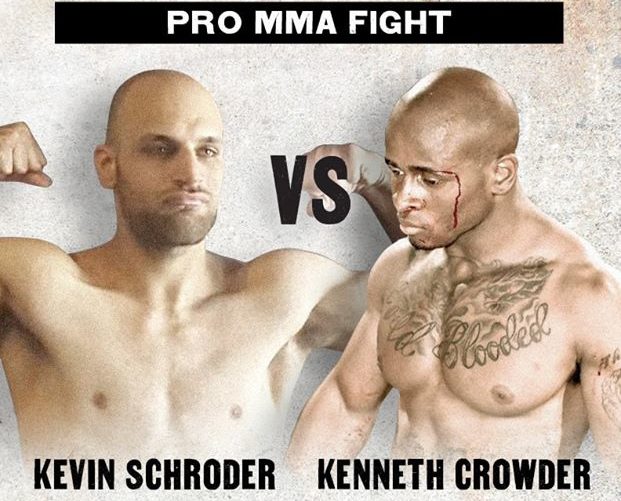 Kevin Schroder and Kenneth Crowder have met before. At Fight Lab 55 in 2017, the two battled through three rounds, with Crowder hitting takedowns in each round, and Schroder defending from a tight guard. But in the final round, an errant kick to Schroder's head — landed just before he was able to stand up — ended the fight in an official No Contest decision.
Since then, Schroder, "The Hebrew Hammer," has struggled to regain momentum. His last fight, in 2018, ended in a TKO loss to fellow Fight For It IX competitor Dreon Martin at Elite Warrior Challenge 15.
In his two fights since battling Schroder, "Pitbull" Crowder has earned two wins by choke, with the latest coming in round two of his fight against Anthony Tisdale at Rowan County Fight Night 3 in August.
It would seem the 3-3 Crowder is on a streak, while the 0-2 Schroder looks for the start of a redemption arc in his pro career. But with their prior clash still unresolved, this bout could offer a turning point for either man. Both enter the Fight For It cage on November 23 with lots on the line.
Fight For It IX takes place November 23 at Select Sportsplex in Hickory, N.C. Tickets are available online at store.atlanticmma.com.