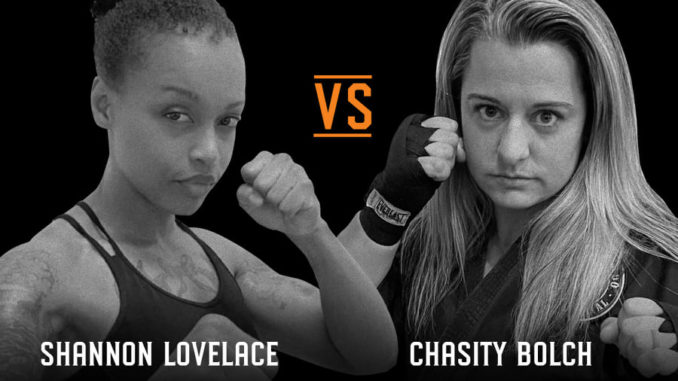 Training for a debut fight is like going on the first date, the first day of school ,or the first day with a new job. Your nerves come from wondering if you are going to mix well with the environment and the people, or even fall in love with combat sports.
Chasity Bolch and Shannon Lovelace will test those nerves when they clash at Fight For It XI in a kickboxing feature.
Representing team Saeng Jeon Do, Bolch will have the support and energy on her side. She has strong form, technique, and focus but all that can change under the bright lights. Will her prowess in the gym be enough to walk away with a victory?
Lovelace, by contrast, has wrapped hands, sparred, and traveled to many high-level events with Team Gym-O. Many of her teammates have competed in shows like the UFC and Bare Knuckle Boxing. This up-close behind-the-scenes experience will give her a slight edge in confidence. Lovelace will not have an easy night but she should get the win.
---
Fight For It XI takes place on Oct. 23 in Gaffney, S.C. Purchase your tickets now at fightforitcompany.com.
Be sure to download the Fight For It app on on The App Store or Google Play to pick your fantasy winners at Fight For It XI. The pool is free to play and will award the top three scorers with their share of a $500 cash prize.