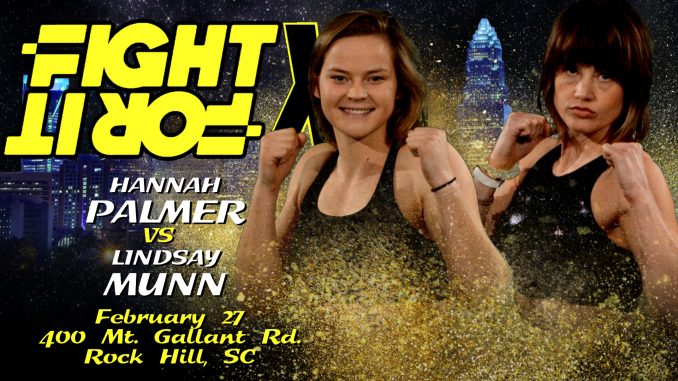 At Fight For It X, Hannah Palmer and Lindsay Munn warped time. Their six minutes in the cage flew by in a flurry of action, while the tense back-and-forth stretched seconds.
Palmer, a debut kickboxer out of Atlantic MMA, showed a technical striking acumen with agile defensive movement, crisp low-high combinations and accurate counters. Even in the later rounds, as she fought through fatigue, Palmer landed sharp counters.
But Munn, out of 4M Fitness, was a juggernaut of high-volume strikes, top to bottom. When Palmer landed, Munn walked through the strikes and answered with combinations of her own, keeping Palmer on the back foot through their exchanges.
Munn's unflagging output and relentless offense through all three rounds won the judges' unanimous favor, kicking off Munn's fighting career at 1-0.
Looking for more combat sports action? Download the Fight for It App to play Daily Fantasy for Combat Sports on iPhone or Android!