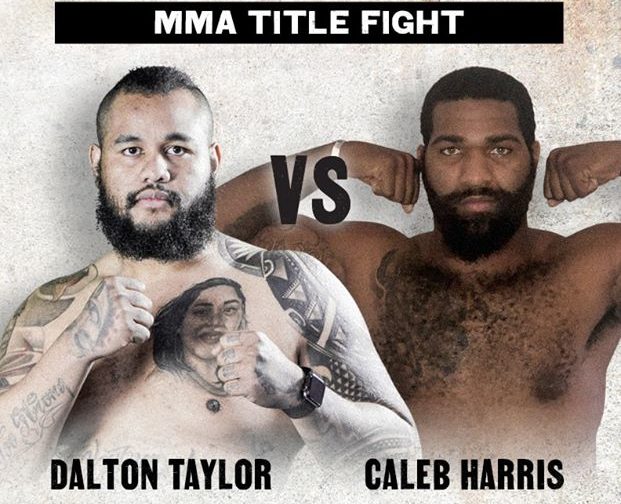 There are few certainties in mixed martial arts, but here's one: One November 23, there will be a new heavyweight champion. The vacant title is up for grabs as Dalton "Too Strong" Taylor and Caleb "The Finisher" Harris collide at Fight For It IX.
Taylor enters the cage an undefeated prospect on the rise, with a string of victories over Fight For It veterans Gabe Tayara and Marquell Fulwood-Jones, as well as a unanimous decision win over Devorio Evans at Next Level Fight Club 11 in September.
The Forged Fitness-trained Taylor has been on a tear this year, focused on fulfilling a promise to his late wife to become a champion. "No man will ever hit me as hard as the death of my wife," Taylor has said. "A fight is one man, in a cage, for one night. My wife and I waged a war against cancer for years."
But Caleb Harris has been building toward a streak of his own, after redeeming a four-fight skid with a first-round knockout of Tristan Hatfield last year. An experienced combatant with a 6-5 record to his name, the Rockbottom MMA heavyweight out of Danville, Virginia will offer Taylor his most seasoned competition to date.
When the two collide, anything could happen. But one man will walk out wearing the inaugural Fight For It heavyweight strap.
Fight For It IX takes place November 23 at Select Sportsplex in Hickory, N.C. Tickets are available online at store.atlanticmma.com.