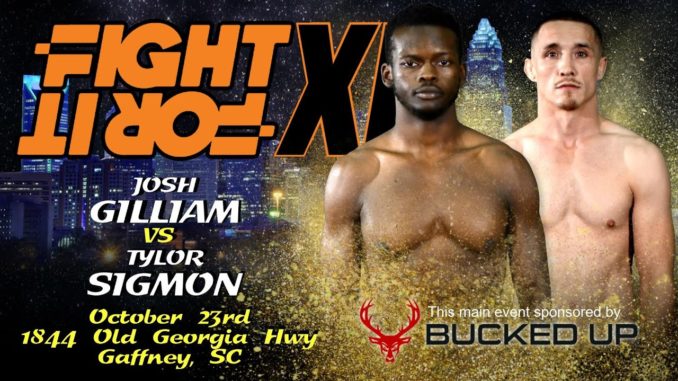 On paper, Josh Gilliam vs Tylor Sigmon is as even of a match anyone can make. Serving as the main event, with the 155 lbs. Fight For It Championship on the line, it was bound to be an exciting bout to witness. 
Both men came in confident. As expected, they let their actions speak for them. Early on, you could see Gilliam pulling slightly ahead in the striking department. However, when the fight hit the ground, it would be Sigmon taking the dominant position and executing a belly-down arm-bar to secure the first-round win.  
Fighting out of Matrix MMA, Tylor Sigmon is your new Fight For It lightweight champion by way of submission.

Looking for more combat sports action? Download the Fight for It App to play Daily Fantasy for Combat Sports on iPhone or Android!