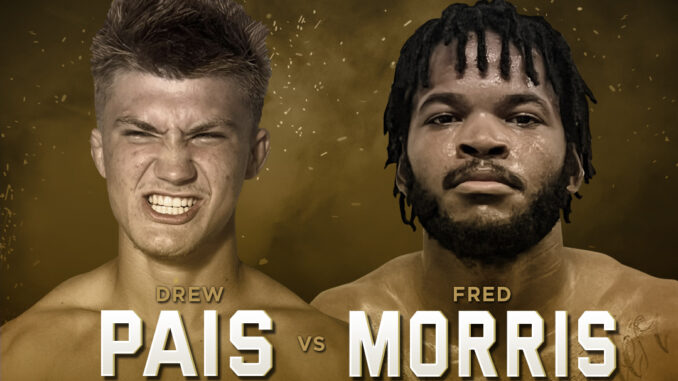 Leading up to their clash at Fight For It XVI, Drew Pais and Fred Morris have emerged as two intriguing figures in the world of mixed martial arts.
Pais is a fighter known for unwavering determination and commitment to his craft, as he aims for championship glory in the 145-lbs. division. His self-motivation drives every aspect of his training. But Morris presents a unique challenge. Renowned for his striking abilities, with a track record of finishing opponents like Georges Kopa and securing wins over fighters like Timothy Balogh, Morris's athletic skills have been honed at respected training camps like Gym-O, Honest Grappling Company, and Carolina Combat and Fitness.
However, despite his striking prowess, Morris has faced criticism for his endurance, as seen in a fight where Kevin Peraza outpaced him to secure a clear victory. Additionally, Morris's grappling skills have been a subject of discussion, prompting him to make changes in his training to address this potential weakness.
When Pais, the determined and self-motivated warrior, faces Morris, the powerful striker looking to round out his game, fight fans are left to wonder whether Pais's unyielding drive will overcome Morris's explosive striking power and evolving grappling skills.
As always, the cage will settle it.
---
Fight For It XVI and The Fight For It Expo promise a full day of action on Saturday, Sept. 16 at The Benton Convention Center in Downtown Winston-Salem, NC. Catch every moment of MMA, kickboxing, and more — live in-person, or via pay-per-view, with tickets available now at fightforitcompany.com.
And be sure to download the Fight For It app on on The App Store or Google Play to pick your fantasy winners at Fight For It XIV. The pool is free to play and will award the top three scorers with their share of a $500 cash prize.