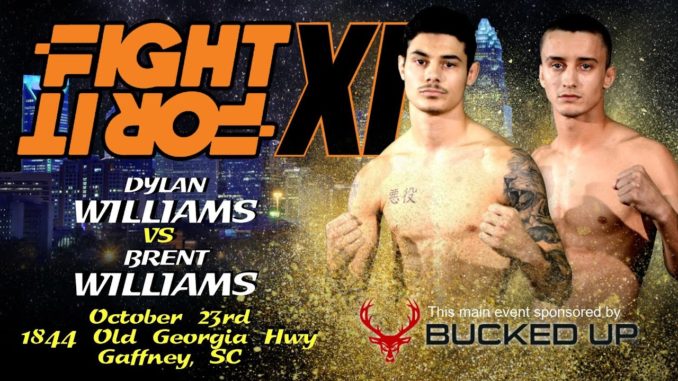 Dylan "The Villain" Williams stalked the cage like a tiger ready to pounce from the moment he stepped on the mat. When the ref motioned for the fight to begin, Dylan walked, with his hands down, toward Brent Williams and threw one punch.
Brent went down and the crowd erupted as the fight came to a halt, waved off by the referee. Many argued that Brent hadn't gone out because he was able to throw up a triangle choke attack. However controversial the stoppage, though, the ref had already made the call.  
Brent seemed fine after the event and is expected to make a return. Dylan let me know that the early preview predicting that Brent would win became his inspiration. I do love to be proven wrong. Big congrats to "The Villain."

Looking for more combat sports action? Download the Fight for It App to play Daily Fantasy for Combat Sports on iPhone or Android!