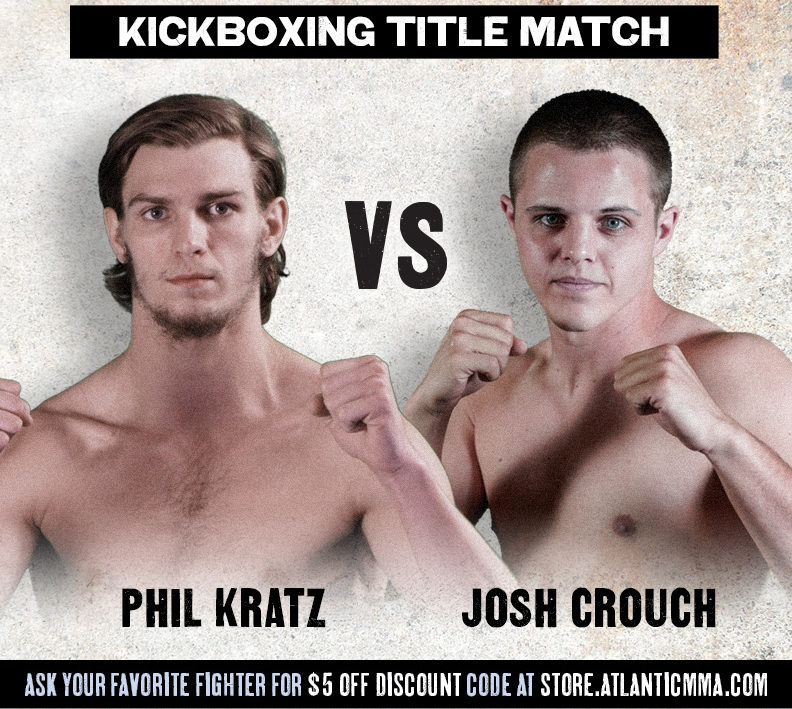 The fight for the 170 lbs. kickboxing championship more than lived up to expectations. Josh Crouch and Phil Kratz — reprising their mutual debut — put on a back and forth battle that endured all five rounds and left the call in the hands of the judges.
Kratz used his reach advantage well, finding a home for stiff straight punches and long kicks at range. He controlled the center of the ring for much of the bout, and kept Crouch working to find his angle.
But Crouch kept his evasive maneuvering up, even as the bout wore on. His constant head movement and tricky footwork made Kratz's job more difficult, while the Atlantic MMA striker found outside angles to land slick combinations.
Ultimately, the judges gave their unanimous favor to Crouch, earning him the championship belt — and a repeat victory over Kratz.