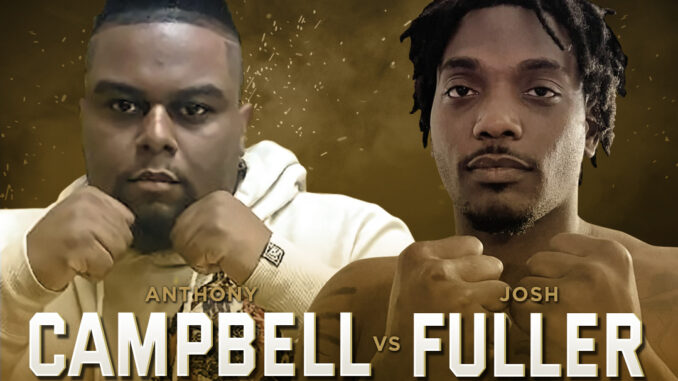 Anthony Campbell is no stranger to the Fight For It promotion, or to having his hand raised in victory. With a 4-1 record earned with crisp boxing at range, heavy knees in the clinch, and tenacity through the duration of a bout, Campbell is a tough challenge for any contender.
But Josh Fuller might have a few tricks up his sleeve. Standing 6′ 2″ tall, Fuller will enjoy a slight reach advantage over Campbell, which could help stymie Cambell's hands — especially if Fuller can successfully extend the range with his kicks. And with a 3-0 record of his own, Fuller has winning momentum behind him, too.
Both men train with seasoned Triad teams — Campbell at Konquer and Fuller at Matrix MMA — so they'll both be coming in well-conditioned, well-trained, and with a strong corner. Ultimately, it'll come down to which of these titans wants the strap the most. When these heavyweights collide, anything can happen. We could be in for a quick stoppage or a long, technical bout — the only thing we can know for certain is there will be fireworks on Sept. 16.
---
Fight For It XVI and The Fight For It Expo promise a full day of action on Saturday, Sept. 16 at The Benton Convention Center in Downtown Winston-Salem, NC. Catch every moment of MMA, kickboxing, and more — live in-person, or via pay-per-view, with tickets available now at fightforitcompany.com.
And be sure to download the Fight For It app on on The App Store or Google Play to pick your fantasy winners at Fight For It XIV. The pool is free to play and will award the top three scorers with their share of a $500 cash prize.