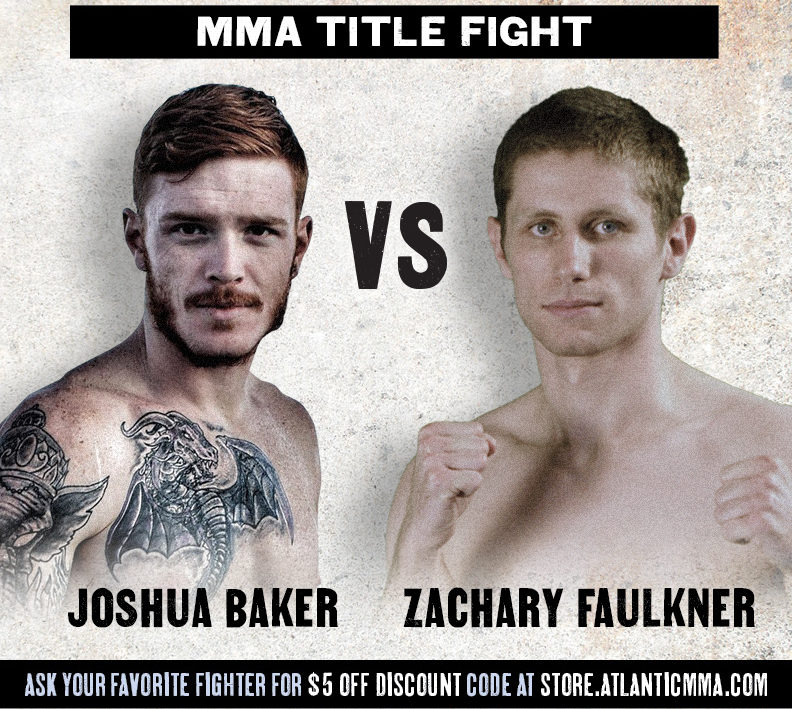 Based on previous performances, it seemed natural to assume the welterweight title bout between Joshua Baker and Zach Faulkner would end up on the ground. So the fact that most of the fight was fought standing, with slick boxing from both men on display — Baker pressing forward and brawling in the pocket, and Faulkner showing evasive movement and finding heavy counters — came as a bit of a surprise.
But as the second round wore on, the battle found its way to the ground, with Baker countering a takedown attempt and maintaining heavy pressure with fluid movement and bludgeoning hammerfists from the mount. With just ten seconds left in round two, Baker snuck his forearm across Faulkner's throat for the win by rear naked choke, and the welterweight belt.
For Faulkner, it was a first-ever defeat, adding a mark in his now 3-1 MMA record.