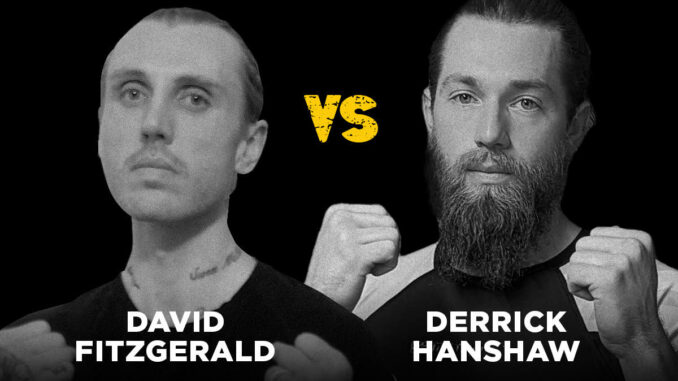 Derrick Hanshaw takes on life with awe-inspiring reverence for nature, approaching his fight with David Fitzgerald with a focus on balance, harmony, and impartiality. Hanshaw's sole objective is to elevate his martial arts skills through unrelenting performance and flawless execution.
On the other hand, you have Fitzgerald, who knocked out his first opponent and trains at the infamous gym "Southern Scrap Nation." He aims to claim victory at Fight For It XIV by any means necessary. Standing at a towering 6 feet, 5 inches, Fitzgerald is an imposing force with exceptional striking range and a take-no-prisoners mentality.
To conquer Fitzgerald, Hanshaw must quell the storm that his opponent will inevitable summon. He must channel his own ferocity into strategic execution inside of the cage. He must use his agility to kick, sweep, and tire out Fitzgerald, much like Hunter Perez did at Fight For It XIII. Only with a sharp mind and relentless tenacity can the "Man of Nature" chop down his relentless opponent and emerge victorious.
---
Combat sports action returns to the Downtown Spartanburg Marriott in Spartanburg, SC when Fight For It XIV kicks off on Saturday, February 18. Catch every bout live in-person, or via pay-per-view, with tickets available now at fightforitcompany.com.
And be sure to download the Fight For It app on on The App Store or Google Play to pick your fantasy winners at Fight For It XIV. The pool is free to play and will award the top three scorers with their share of a $500 cash prize.