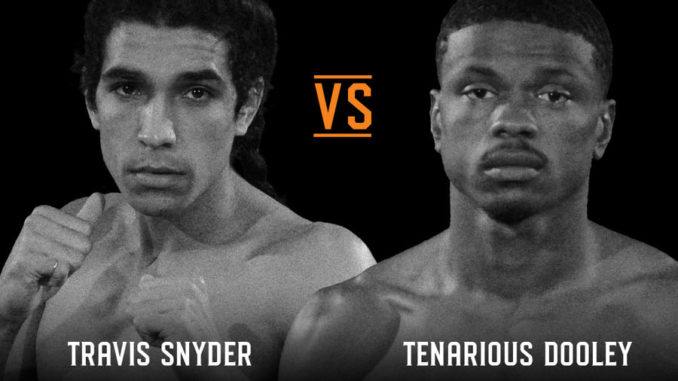 It's skill vs. will in this match up.
Tenarious Dooley has never been deterred by his previous opponents' competition experience in grappling or striking arts. Dooley fought to a draw at Fight For It X with an opponent who had already had two fights. He managed to survive six submission attempts and somehow managed to unleash nine consecutive right hands on his opponent during that fight. It was enough to prove that Dooley is fun to watch and very durable. He will need to prove that durability again, against Travis Snyder.
Snyder was one of three Modern Warrior MMA teammates to walk away with kickboxing wins at Fight For It X. Snyder also competed in Jiu Jitsu early this year, scoring five wins by submission out of seven matches to win gold. Snyder will likely have the technical edge in this MMA match and should see his hand raised at the end of the night. But never count out the will of Dooley.
---
Fight For It XI takes place on Oct. 23 in Gaffney, S.C. Purchase your tickets now at fightforitcompany.com.
Be sure to download the Fight For It app on on The App Store or Google Play to pick your fantasy winners at Fight For It XI. The pool is free to play and will award top scorers with their share of a $500 cash prize.