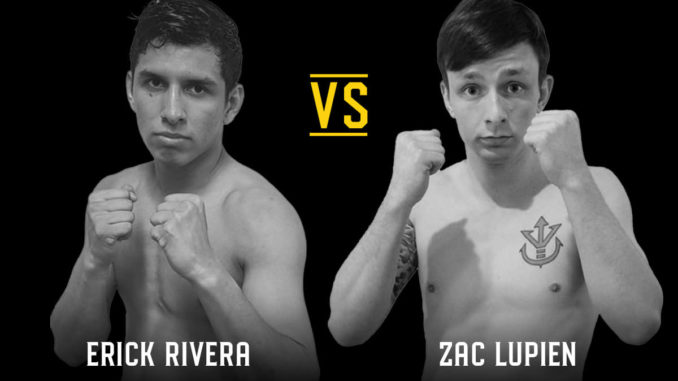 Debuts are always tricky to call. For fighters who have not yet ventured into the MMA cage, past experience only offers a glimpse of potential. 
Zac Lupien has competed at high levels in wrestling, while his opponent Erick Rivera has demonstrated his boxing skill.  But when they meet at Fight For It X, it will be a test for both men to demonstrate their ability to work across disciplines.
In his endeavors in the boxing ring, Rivera has shown a tendency to throw the majority of his strikes to the head, which could allow the seasoned grappler Lupien plenty of opportunities to change levels and secure the takedown.  Given that, the advantage goes to the fighter who has spent the most time performing under pressure.
Taking previous athletic competitions into account, Lupien is in the driver's seat for this fight. Still, you have to admire the courage of these warriors to represent their teams and fighting lineages.
---
Be sure to download the Fight For It app on on The App Store or Google Play to pick your fantasy winners at Fight For It X. The pool is free to play and will award the top three scorers with Fight for It merchandise prize packs.