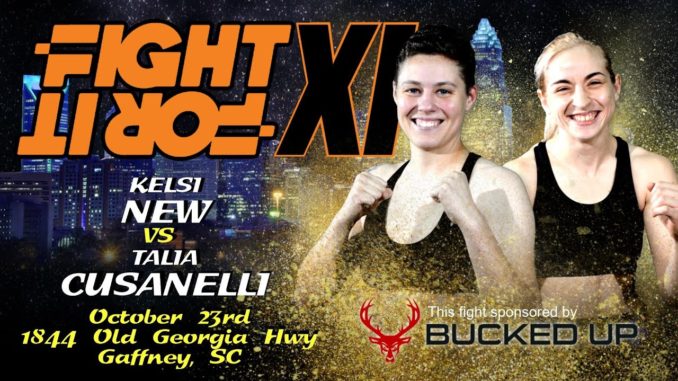 Talia Cusanelli and Kelsi New put on the only women's MMA fight on the Fight For It XI card, but they made up for it in their exciting performance. New was hoping to find her first win in her third outing in the cage, but once again she was denied. Many thought Cusanelli would dominate in the stand-up and possibly knock New out in the opening round. Instead, Cusanelli showed a well-rounded attack with strong clinch work, takedowns, and ground control.
From this writer's perspective, New has a powerful body for throwing strikes but has yet to find the resolve to let her hands fly. New fell to 0-3 as she was stopped from ground and pound. Cusanelli made her debut with some hype behind her and lived up to it. We look forward to her next adventure with Fight For It.

Looking for more combat sports action? Download the Fight for It App to play Daily Fantasy for Combat Sports on iPhone or Android!