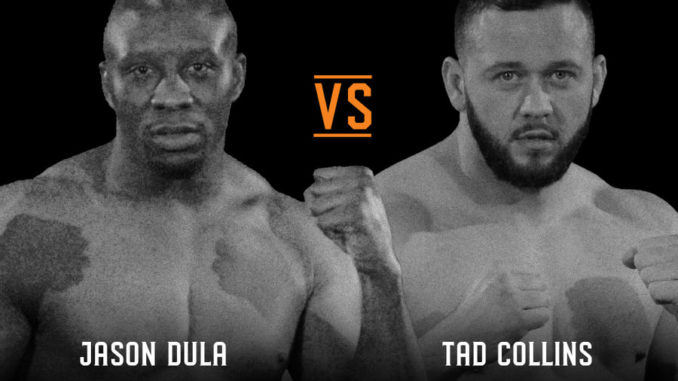 Have you ever tied a pork chop around your neck and played keep-away with a hungry wolf?
That might approximate what Jason Dula will attempt at Fight For It XI. In this super-heavyweight kickboxing feature, Dula will face Tad Collins, who completely dismantled Alex Lockley in round one at Fight For It X earlier this year.
Lockley is a common opponent here, so the comparison is worth noting. Against Dula at Fight For It IX, Lockley went the distance, losing by judges' decision. Against Collins, Lockley was starched within seconds. Expect your heart to race as Collins drops bombs once again. Dula promises plenty of excitement if he can keep Collins at range and land his head kicks. Your heart will root for Dula but your brain will tell you, "Collins will catch him." Look for Collins to take it by KO inside of two rounds.
---
Fight For It XI takes place on Oct. 23 in Gaffney, S.C. Purchase your tickets now at fightforitcompany.com.
Be sure to download the Fight For It app on on The App Store or Google Play to pick your fantasy winners at Fight For It XI. The pool is free to play and will award the top three scorers with their share of a $500 cash prize.