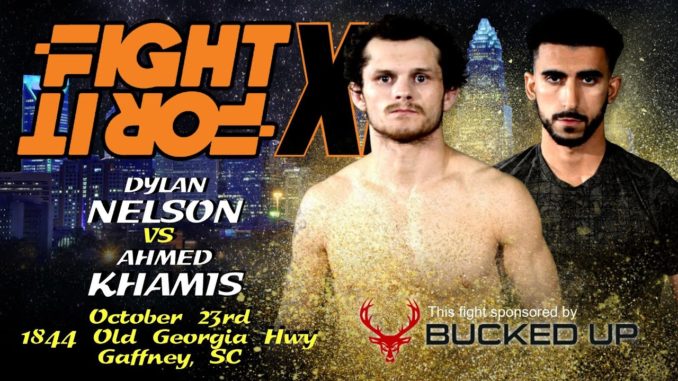 Dylan Nelson made his intentions known immediately, as he came out in round one moving forward, closing the distance,  and looking for a takedown. But "Prince" Ahmed Khamis did not settle into Nelson's the grappling exchanges and diligently worked to return to his feet.
During rounds two and three Khamis was able to deliver clean, impactful strikes to keep Nelson at range. Surprisingly, Nelson engaged him during these exchanges, showing some improvement in his own stand-up game. However, Nelson still needs to work on his transitions from striking to takedowns. 
In the end, "Prince" Ahmed Khamis was able to solve the riddle of the takedown, letting him play to his strengths on the feet and, ultimately, earning Khamis the judges' decision.
Looking for more combat sports action? Download the Fight for It App to play Daily Fantasy for Combat Sports on iPhone or Android!