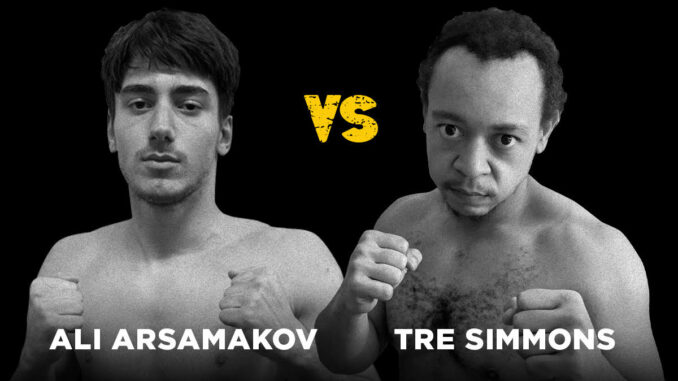 On Feb. 18, welterweights Ali Arsamakov, of Carolina Combat, and Tre Simmons, of Elite Combat, will step officially into the MMA ranks as they make their debut at Fight For It XIV. The outcome of a mutual debut is often determined by endurance and resolve more than technical prowess — and with high-caliber training camps backing both of them, technical prowess is to be assumed.
But there are distinctions between these two fighters that could help them turn the tide. At 18 years old and 5-feet, 11-inches tall, Arsamakov will have advantages in both youth and height. While younger fighters often seem to have limitless energy, his reach might prove to be the greater advantage against Simmons.
With a decade seniority over his opponent, Tre Simmons is likely closer to his athletic peak than the younger Arsamakov. But, at 5-feet, 6-inches, he'll have to work to battle inside the taller man's range to land strikes or initiate grappling exchanges. If Simmons can control the distance, or smother Arsamakov on the mat, he'll likely be able to neutralize any disadvantages he has on paper.
Look for this to be a test of strategy and endurance as these game competitors enter the cage for the first time at Fight For It XIV.
---
Combat sports action returns to the Downtown Spartanburg Marriott in Spartanburg, SC when Fight For It XIV kicks off on Saturday, February 18. Catch every bout live in-person, or via pay-per-view, with tickets available now at fightforitcompany.com.
And be sure to download the Fight For It app on on The App Store or Google Play to pick your fantasy winners at Fight For It XIV. The pool is free to play and will award the top three scorers with their share of a $500 cash prize.