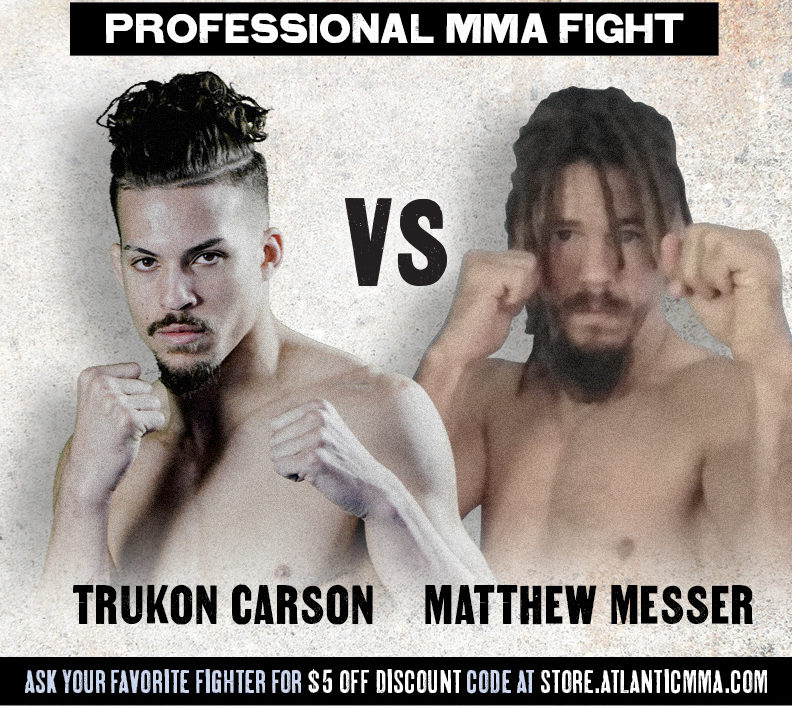 It only takes one good hit. There's a reason that has become a combat sports cliché, and in his professional debut at Fight For It VIII, Trukon Carson proved it true.
Taking on the seasoned fighter and BJJ black belt Matthew Messer, Carson pushed the pace from the opening bell. The two were immediately locked in a grinding clinch, exchanging knees before Carson found a way to step back, and pull Messer's head into an oncoming knee, sending the veteran to the mat less than 30 seconds into the fight.
It was certainly an exclamation point for the upstart pro Carson, and a harrowing reminder of the risks these athletes take. (A GoFundMe page was set up immediately and quickly surpassed its fundraising goal to help offset Messer's medical expenses.)
A brutal reminder of how quickly tides can turn in this sport, and the bravery of those who enter the ring, the fight between Carson and Messer was, nevertheless, a high intensity brawl that likely would have been memorable no matter how long it lasted.