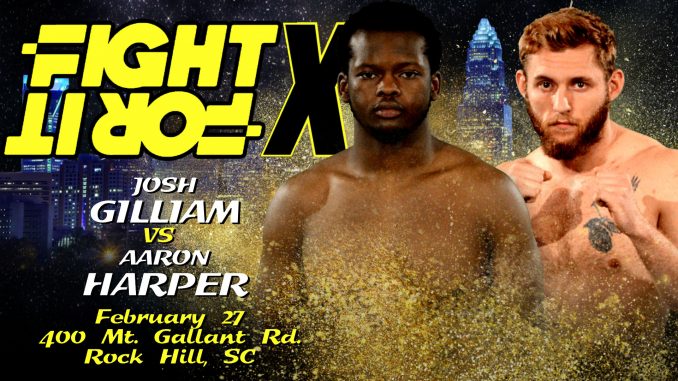 Though it appeared at first to be a classic striker-vs.-grappler match-up, the bout between Bodyshot Combat Club's Josh Gilliam and Ground Control BJJ's Aaron Harper offered plenty of surprises.
Though Gilliam showed early on he was ready to throw hands, when Harper caught him in a clinch in the first round, Gilliam showed strong takedown defense — owing, likely, to his background in wrestling. When Harper finally pulled Gilliam into the guard, he was able to grapevine Gilliam's legs to prevent him from posturing up enough to launch a ground-and-pound attack. Still, Gilliam maintained pressure in the top position and landed a handful of heavy shots.
In the second, Gilliam once again looked to box, while Harper tried to close distance, using long straight kicks to make an opening for a takedown attempt. Soon, though, Harper landed some strikes, including a front kick to Gilliam's face, and some heavy punches. The confidence on his feet didn't last long, however, as Gilliam countered a head-0kick attempt with a crisp one-two combination that starched Harper halfway through the round.
Looking for more combat sports action? Download the Fight for It App to play Daily Fantasy for Combat Sports on iPhone or Android!