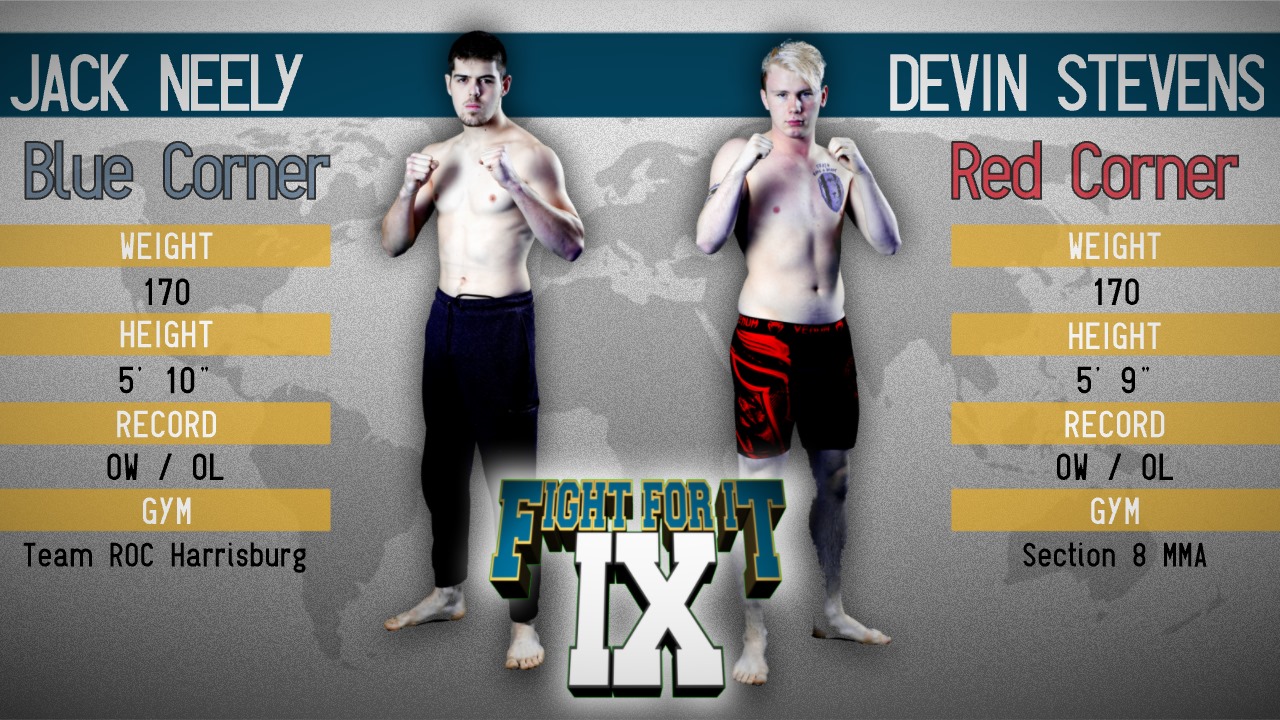 In their shared debut at Fight For It IX, Team ROC Harrisburg's Jack Neely and Section 8 MMA's Devin Stevens each looked to make an impression in their first outing in the cage. Steven started with a fast cace, moving quickly to begin the striking exchanges, but Neely kept his composure, picking out crisp counters. Against the fence, Stevens pulled Neely into a leg entanglement, threatening a deep heel-hook, but weathering Neely's heavy ground-and-pound for his troubles.
The following rounds followed suit, with Neely working patiently on the outside, and Stevens looking to pull guard once in clinching range. Stevens kept a steady threat of armbars, heel hooks, and toeholds, but Neely's steady pressure on top stifled Stevens' movement and opened him up to Neely's heavy punches to the head and ribs.
At the end of the third round, the judges' awarded their decision to Neely, whose disciplined gameplan paid dividends. Stevens, meanwhile, showed himself to be a dangerous grappler from his guard.