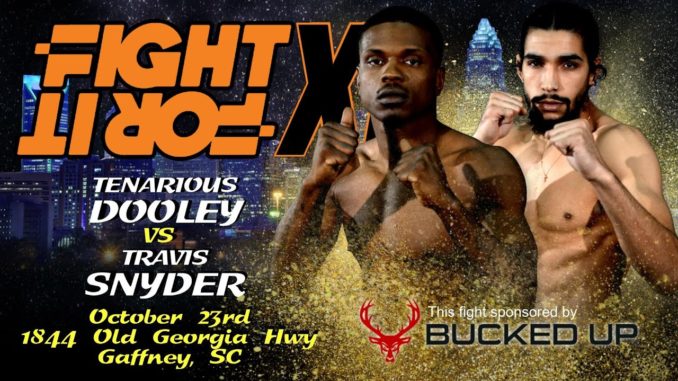 Travis Snyder made his début at Fight For It X as a kickboxer.  At FFI XI, he debuted again, this time under MMA rules, against the 0-1-1 Tenarious Dooley. 
But despite the experience gap, Snyder controlled the ranges everywhere and let his strikes hit high and low.  Early in the second round, Snyder landed a takedown, offered some ground-and-pound, and secured the rear naked choke as Dooley turned away. There would be no need for judges.
Measured at six feet tall, you can expect to see great things from Travis "T-FLEX" Snyder as he continues to do battle in the 155-pound division.

Looking for more combat sports action? Download the Fight for It App to play Daily Fantasy for Combat Sports on iPhone or Android!