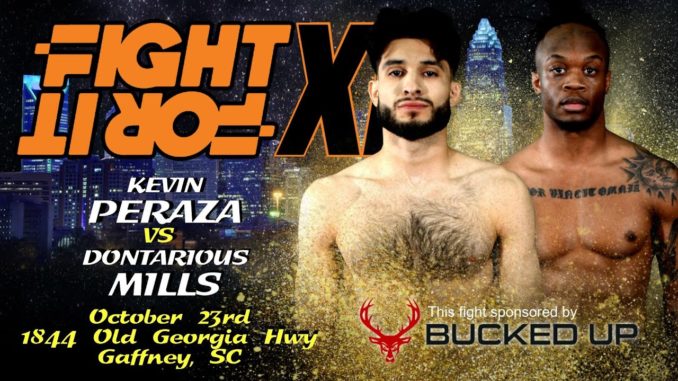 Going into this bout, Kevin Peraza was known as the better grappler and D.T. Mills the better striker. But upon entering the cage, it soon became clear that they didn't get the same memo.
Peraza controlled round one with crisp attacks up and down the body. Mills started to follow too much and became hesitant to throw his lead strikes.
Round two saw Peraza attempt a hip throw with his back against the cage. He would land it but only to have Mills roll through and mount him to dominate the remainder of the round. Peraza saves his energy and allows the round to end with him on the bottom.
Round three opens with Peraza touching, feinting, and striking for nearly two minutes of the round. And with roughly a minute left in the round, Mills changes level and secures a takedown. From there, Peraza manages to work his way up and land a few parting shots to body.
It's a close match, but when the scorecards come in, the judges grant their favor to Kevin Peraza representing Hayastan MMA.

Looking for more combat sports action? Download the Fight for It App to play Daily Fantasy for Combat Sports on iPhone or Android!