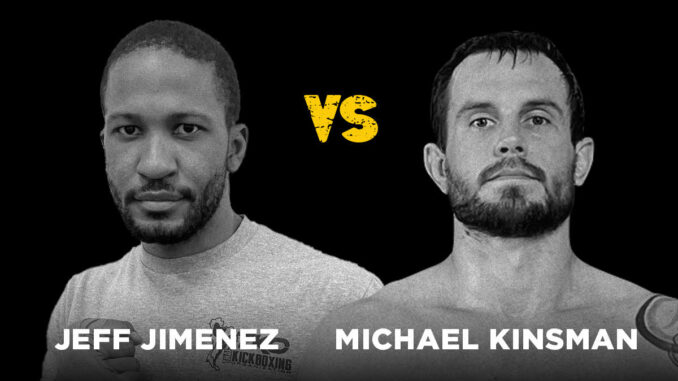 Team ROC prospect Michael Kinsman is making a bold move, taking his debut kickboxing bout against the 5-6 Jeff Jimenez, out of TKO Fitness. Early in a fighter's career, experience is quite often the single greatest advantage, and for Kinsman to make his debut against a combatant as accustomed to the ring as Jimenez suggests he must have something up his sleeve — even if it's just the guts to take on the challenge.
In fairness, at 6 feet, 2-inches, Kinsman's tall frame will give him a significant reach advantage over the 5-foot, 6-inch Jimenez. But if Jimenez can work his way inside Kinsman's range, he'll have every opportunity to put his experience to work. Kinsman will fare best keeping the fight at a distance, using long kicks and a consistent jab to keep Jimenez at bay.
If Kinsman can keep Jimenez on the end of his strikes, he might well score a big upset in his debut. But don't expect the relative veteran Jimenez to give the newcomer an quarter in the ring.
---
Combat sports action returns to the Downtown Spartanburg Marriott in Spartanburg, SC when Fight For It XIV kicks off on Saturday, February 18. Catch every bout live in-person, or via pay-per-view, with tickets available now at fightforitcompany.com.
And be sure to download the Fight For It app on on The App Store or Google Play to pick your fantasy winners at Fight For It XIV. The pool is free to play and will award the top three scorers with their share of a $500 cash prize.