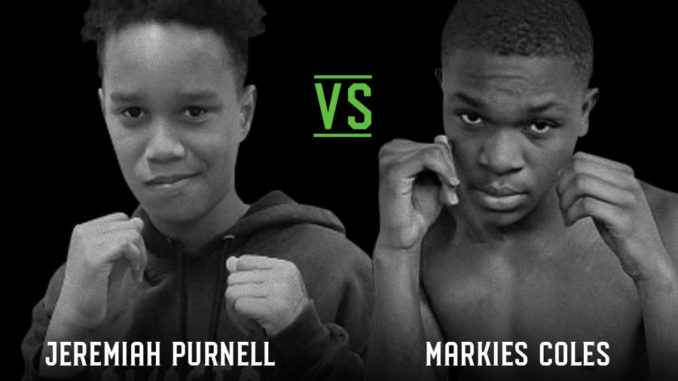 As the sport of mixed martial arts continues to grow, and athletes begin their training at younger ages, Fight For It has grown to accommodate the modified rules of Youth Pankration, which allows for the full dimension of MMA, while banning strikes to the head and working to ensure the safety of younger competitors.
Taking on the first-ever Youth MMA bout at Fight For It XII, Jeremiah "Lil Taco" Purnell of Hayastan MMA and Markies Coles of Team Phoenix MMA will set the stage for future competition. Hayastan has proven its mettle time and again in adult competition, and will look to earn a similarly dominant reputation on the youth card, but Coles carries a strong pedigree of his own. Under the coaching of Team Phoenix's Graeme Prue — a BJJ black belt, strength and conditioning coach, and MMA competitor — Coles should have a similarly well-rounded training background to bring to the cage.
With both combatants standing 5′ 5″ and debuting at Fight For It XII, there's no clear edge on who will be the victor — except the youth competitors who follow in the footsteps of these two.
---
Fight For It XII takes place on Dec. 18 in Gaffney, S.C. Purchase your tickets now at fightforitcompany.com.
Be sure to download the Fight For It app on on The App Store or Google Play to pick your fantasy winners at Fight For It XI. The pool is free to play and will award the top three scorers with their share of a $500 cash prize.