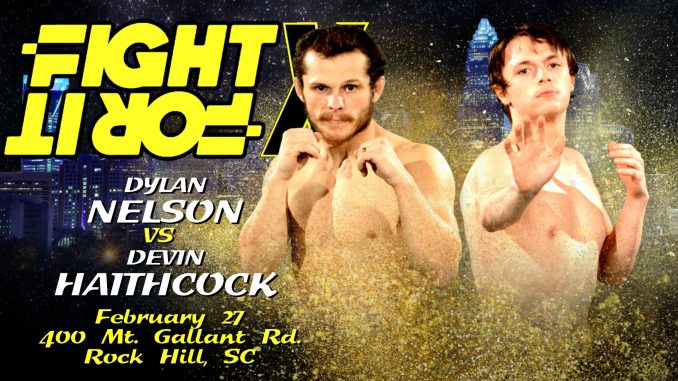 Dylan Nelson gifted the Fight For It X audience with another fast and brutal finish against Devin Haithcock.
From the start, Nelson sought a takedown, opening with probing kicks before shooting hard on Haithcock. After lifting his opponent and brutally slamming him to the mat, Nelson dominated the short grappling exchange with a barrage of ground and pound from top half guard. As Haithcock turned to escape, he exposed his back and Nelson pounced, immediately claiming victory with a tight rear naked choke.
In barely more than 30 seconds, Nelson claimed his victory by tap-out, and moved his record to 2-0.
Looking for more combat sports action? Download the Fight for It App to play Daily Fantasy for Combat Sports on iPhone or Android!