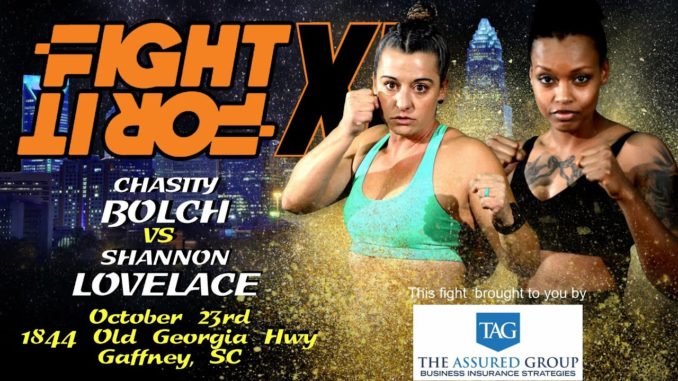 From her first step into the cage until the last bell, Chasity Bolch was locked and loaded. In her headgear, her silhouette appeared to be that of a Spartan warrior. Also making her debut across the mat, Shannon "The Cannon" Lovelace had a six-inch advantage in height, but could not stop Bolch from landing multiple head kicks.  
Lovelace did perform well on the inside and landed hard punches. But she struggled to take the lead in the exchanges, fighting a few steps behind her opponent. Bolch, by contrast, looked focused and constantly moved forward. Her deliberate attacks and fast resets were just too much for Lovelace. 
Going into this bout Bolch didn't have a fight name but with her repeated attacks we could suggest "relentless." (We'll leave that up to her.) Bolch is a teacher by profession and she used that experience to take Lovelace to school, earn her first kickboxing win in the Fight For It cage.
Looking for more combat sports action? Download the Fight for It App to play Daily Fantasy for Combat Sports on iPhone or Android!