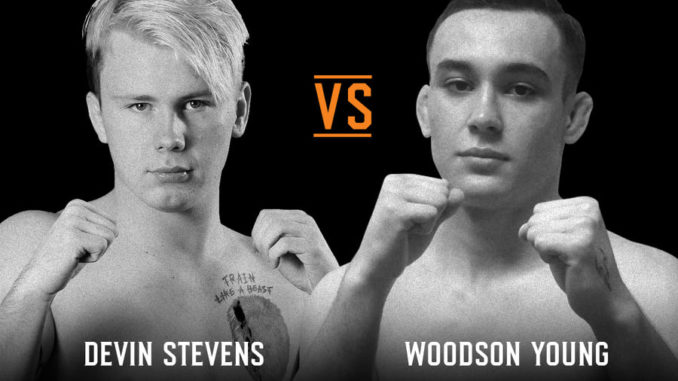 UPDATE: Woodson Young has dropped out of this match. Fight For It is seeking a new opponent for Devin Stevens, and will update the website as more news becomes available.
Devin Stevens has tested himself in MMA, Jiu-Jitsu, and the underground fight scene with mixed results. But he has yet to deliver a defining moment to validate him as a contender to keep a close eye on. He'll have his chance at Fight For It XI against Woodson Young.
Young's debut is akin to a young warrior sent on a lone journey to earn his rite of passage. He will not come out of the ordeal the same as he went in. Stevens, at just 21, has the competitive experience and will play the role of the demon in Woodson's story. Both men favor grappling but it will be Fight IQ that determines the winner. If Woodson cannot conquer the inner demon of debut jitters, expect Stevens to win by decision.
---
Fight For It XI takes place on Oct. 23 in Gaffney, S.C. Purchase your tickets now at fightforitcompany.com.
Be sure to download the Fight For It app on on The App Store or Google Play to pick your fantasy winners at Fight For It XI. The pool is free to play and will award the top three scorers with their share of a $500 cash prize.