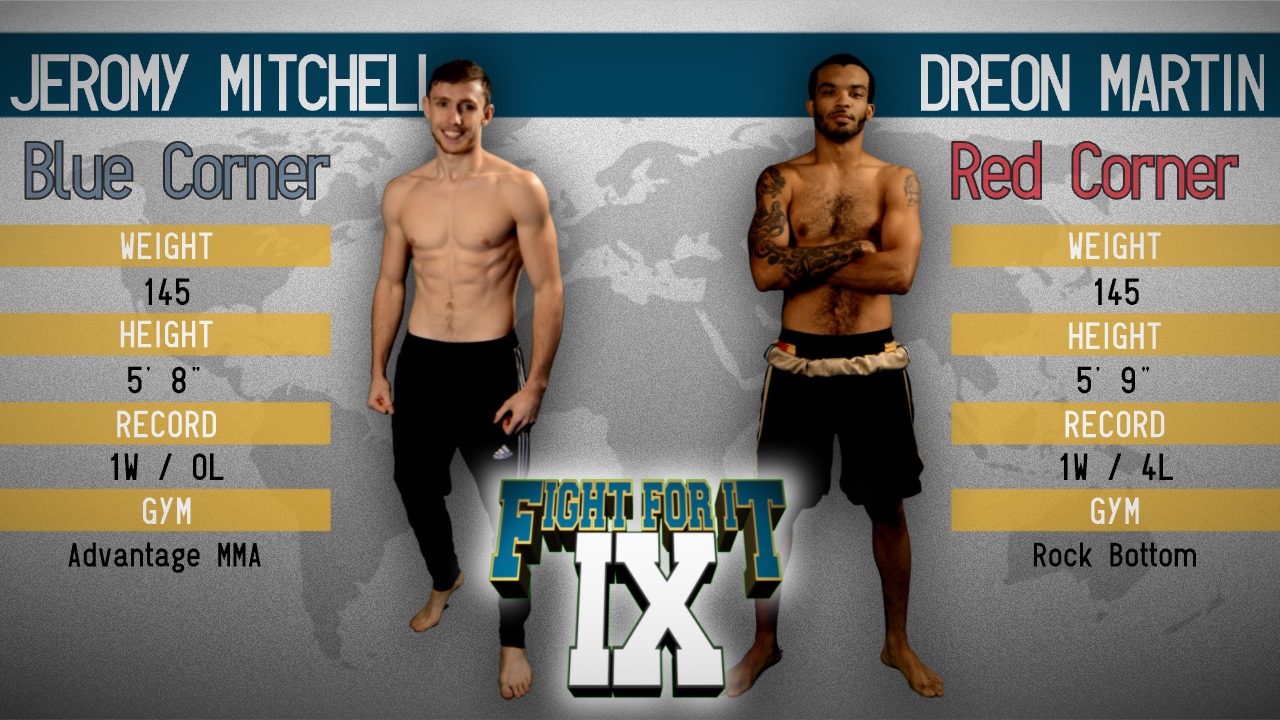 Dreon Martin looked like a man on a mission in the early moments of his featherweight bout against Jeromy Mitchell at Fight For It IX. He was aggressive in the initial exchanges and landed a heavy left that staggered Mitchell back into the fence.
But once against the cage, Mitchell showed strong defensive skills against Martin's takedown attempts, and transitioned into a takedown of his own. After moving to the mount and raining down strikes from above, Mitchell caught Martin in transition to take the back and sink a quick rear naked choke to stop the fight after only two minutes.
With the first-round stoppage, Mitchell moves his professional record to 2-0, while Martin slides to 1-5.