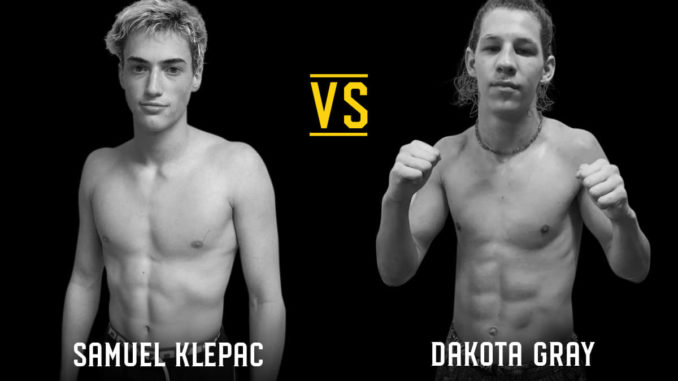 Samuel Klepac and Dakota Gray are both upstart fighters to keep an eye on as they move into adult competition.
The 17-year-old Klepac boasts a so-far untarnished 1-0 kickboxing record, and has demonstrated a flair for flashy moves drawing from his background in karate before taking on Muay Thai with American Top Team in Asheville.
But while the 15-year-old Gray arrives hungry for a win after tasting defeat in his debut, the Lake Norman Muay Thai prospect has demonstrated not only swift evolution in training, but a propensity for hard, accurate strikes that could put Klepac off his game.
On paper, Klepac has the edge, but should his confidence turn to cockiness, or should Gray prove to be more focused and tenacious, the balance could easily swing.
---
Be sure to download the Fight For It app on on The App Store or Google Play to pick your fantasy winners at Fight For It X. The pool is free to play and will award the top three scorers with Fight for It merchandise prize packs.