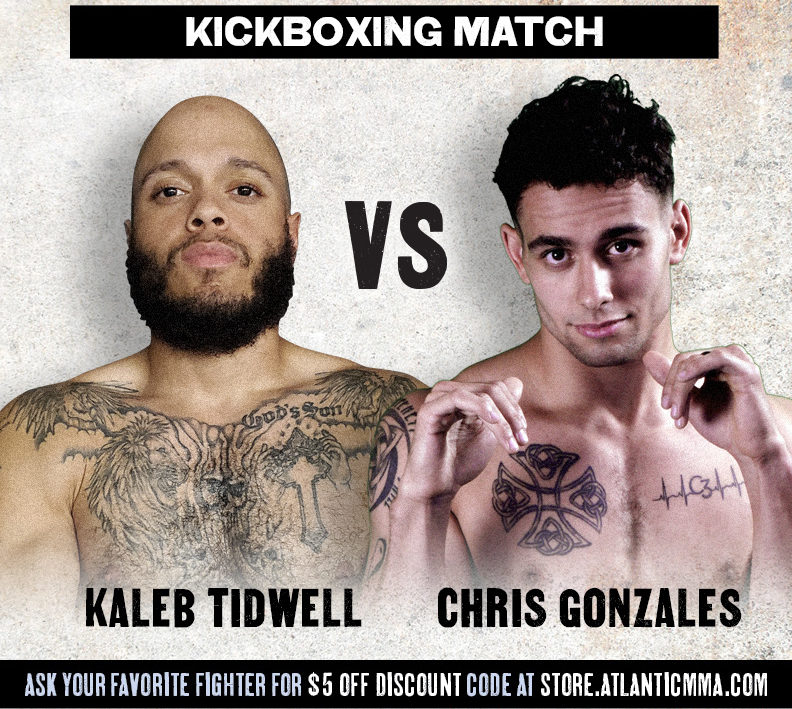 Kaleb Tidwell might be making his official debut at Fight For It VIII, but he's no stranger to swapping strikes. The former toughman competitor got a taste for battle and enlisted with the ever-impressive Gym-O team to hone his skills. With one year of dedicated training under his belt, Tidwell is ready to test what he's learned. "My style is just be a dog," he says. "I can dish it and I can take it. I come to fight and compete to the best of my abilities."
If he wants to compete, Chris Gonzales is ready to answer the challenge. Arriving on a two-fight win streak — including a split decision win against Zachary Thrift at Fight For It VI — Gonzales hasn't taken time to rest on his laurels. "I've been working hard," he says. "I have only taken about four days off this entire year, putting in one to five hours a day with small goals that were achieved every day." Expect some new looks from Gonzales, who's setting out to prove that he's surpassed himself in comparison to past fights. "I've got a pretty good idea and comfort level with where I'm at," he says.
Plus, he concedes, the amateur career is all about development and finding a style. So Gonzales has another goal in mind, too: "I hope both myself and Kaleb Tidwell have a shit-ton of fun, and don't get any major injuries that keep us from doing what we love. Can't wait!"
We can't wait to see these two gladiators go toe-to-toe, either. Tickets for Fight For It VIII are available now at store.atlanticmma.com.